Glass and Fabric
World-class reproduction. Infinite possibilities.
Printing direct to low-iron (clear) glass @ 1440 DPI releases the most extraordinary depth and detail in my images. Using the only equipment of its kind in Australasia, this world class level of reproduction offers infinite options, from customized bathroom showers & kitchen splashbacks to glass doors & outdoor features.
Textured fabric is another media with phenomenal properties for highly detailed reproduction. It's also very resistant to scuff marks & abrasion, making it ideal for public areas. 
Laminated vinyl is an economical alternative & can be the ideal solution for commercial spaces where you need a large mural. Also, transparent film may be printed to & adhered to existing glass, some examples of these appear in the slide show below (images 21 & 39 - 43).
Please note - all of my large format work on glass is printed by Graphic Glass in Auckland. With their state of the art equipment & quality processes, they're the only company I trust to print my imagery onto glass. They can also arrange shipping & installation throughout N.Z.
Working closely with their team, I invest considerable time to personally judge all test samples & make any adjustments where necessary, to ensure we achieve the highest possible artistic qualities. I charge an image licence fee based on the size & complexity, with glass splashback licences starting at $500 + GST. Images selected form part of the same limited edition as my gallery fine art prints, numbered & signed to not only guarantee authenticity, but enhance each piece's intrinsic value. 
Looking to choose images for glass printing?  Installations up to 1m in height (eg. kitchen splashbacks), select from either Exceptional Detail (XL stitched files) or Extreme Detail (XXXL composite files). Other full frame images might be suitable as well - depending on the width of the glass. Can't see what you're looking for? Please enquire, I may have other images archived that might be suitable.

The slide show below includes an impressive portfolio of extreme landscapes on glass & fabric, installed airside at Auckland International Airport. View them in person next time you fly!
Click main image to enlarge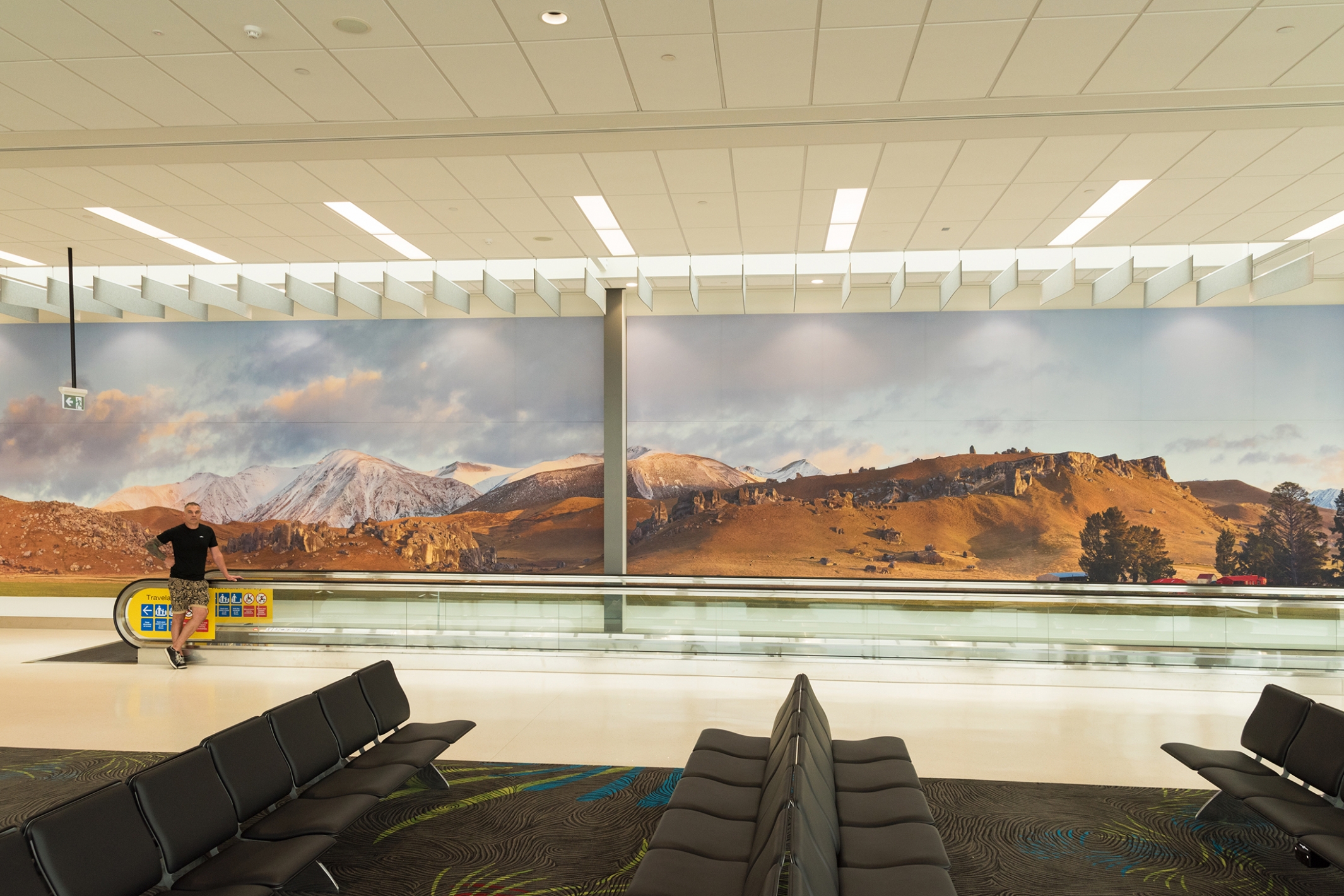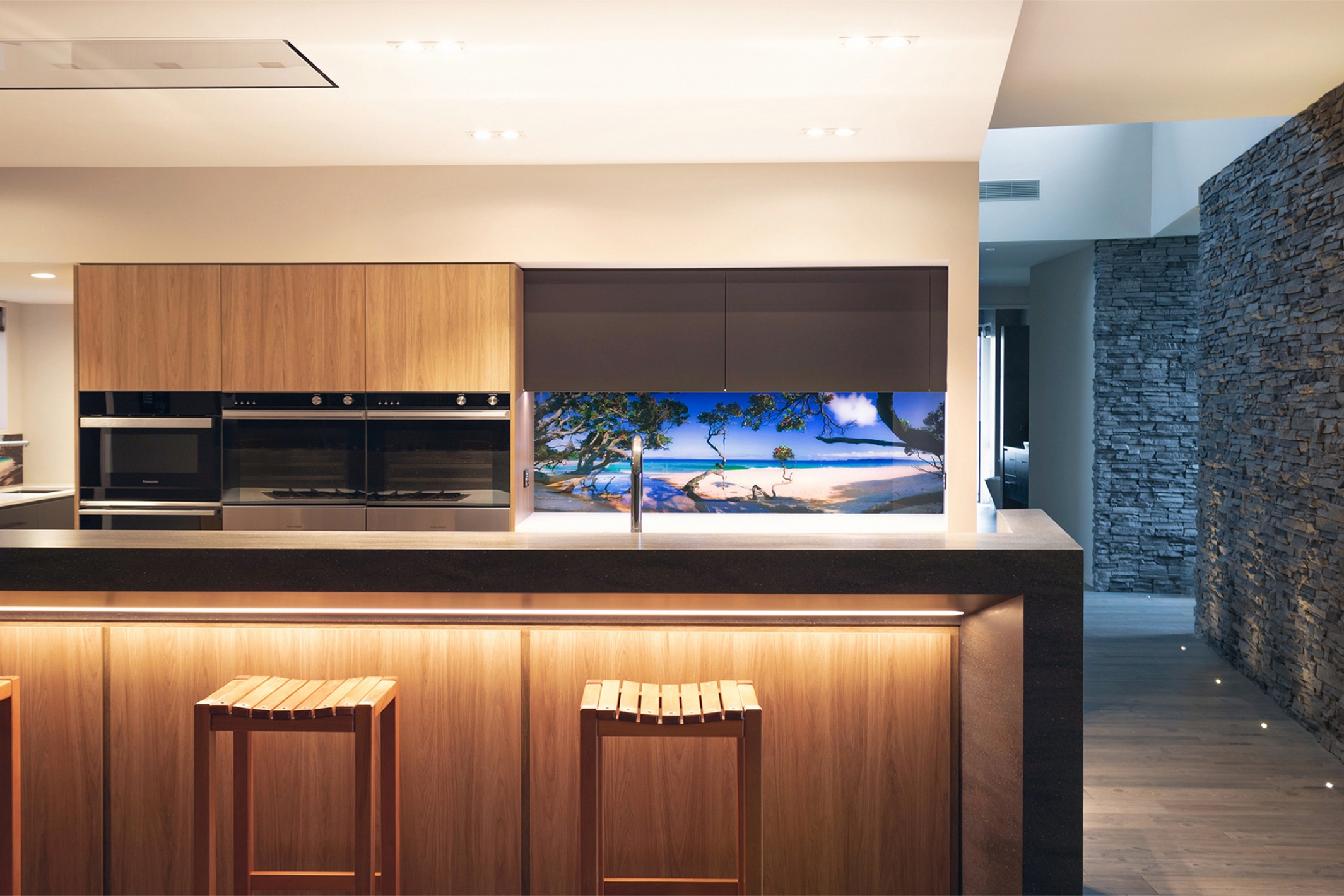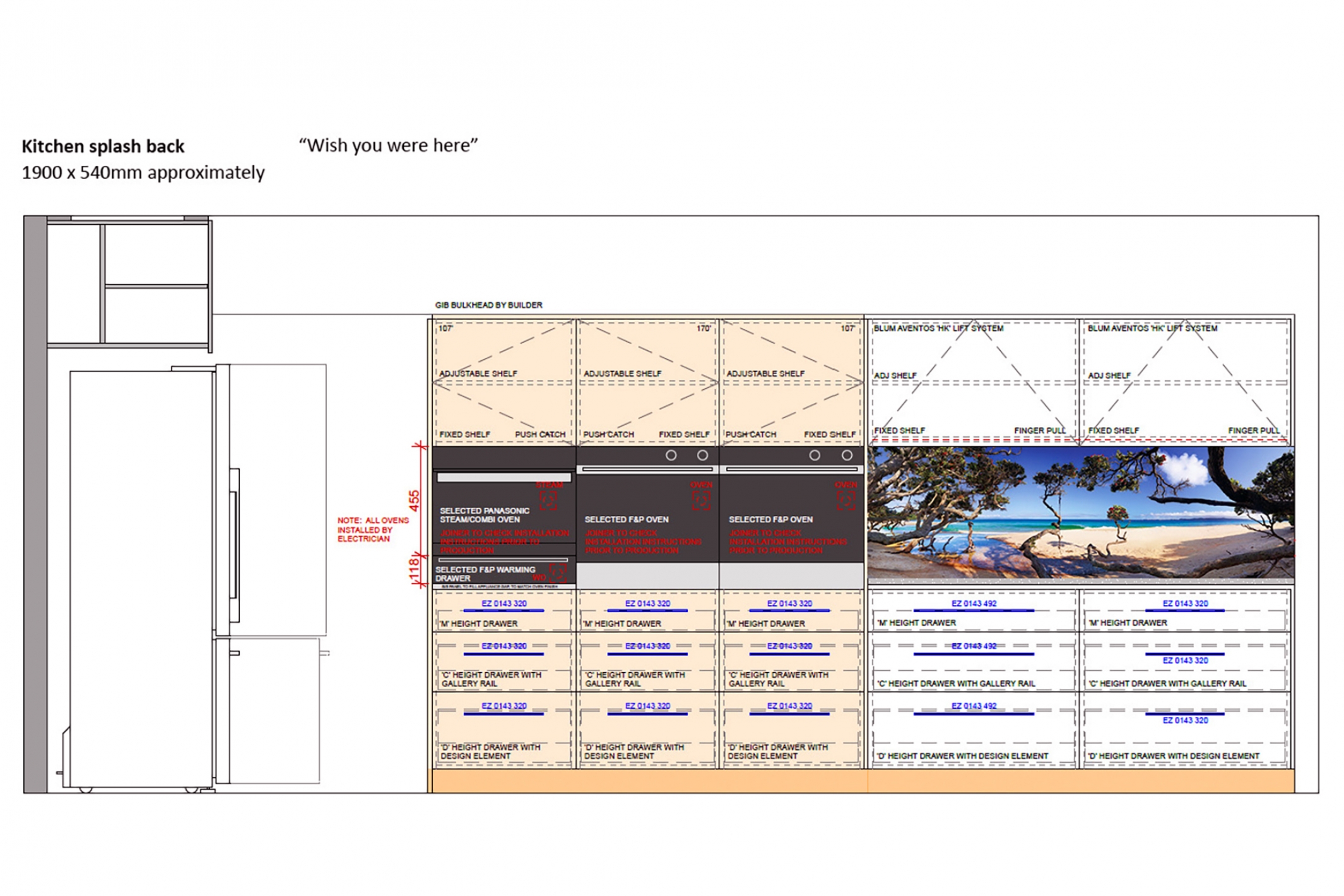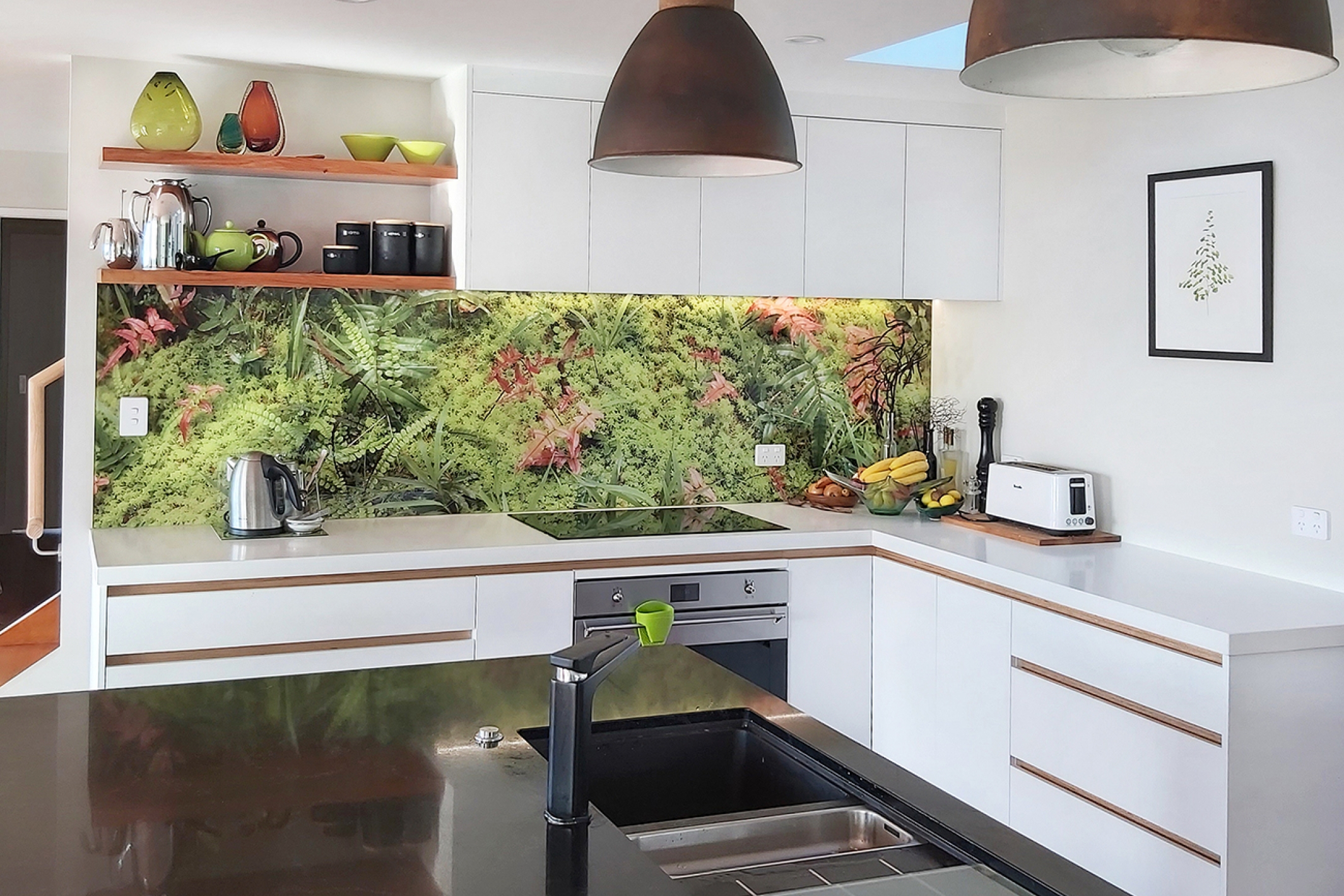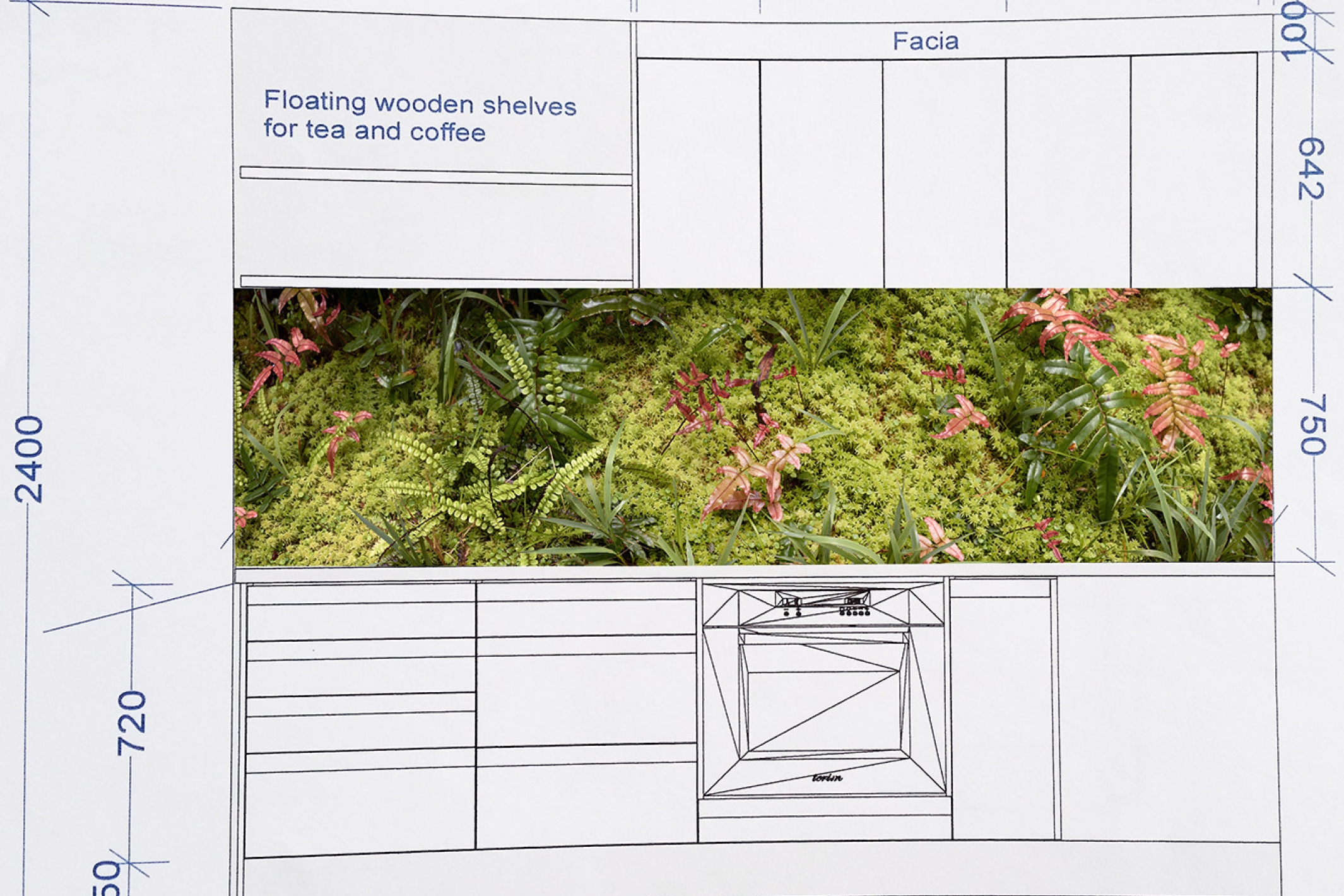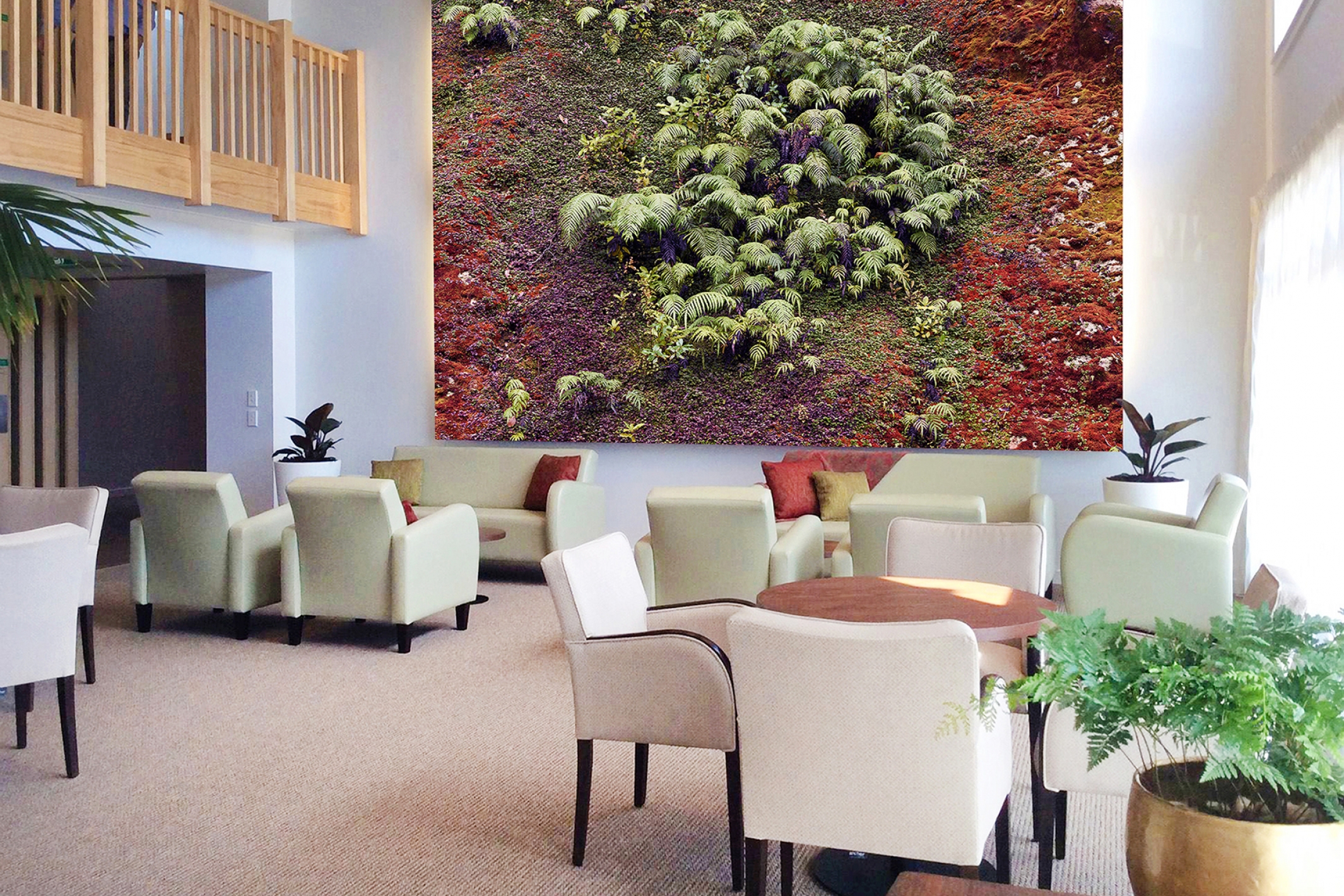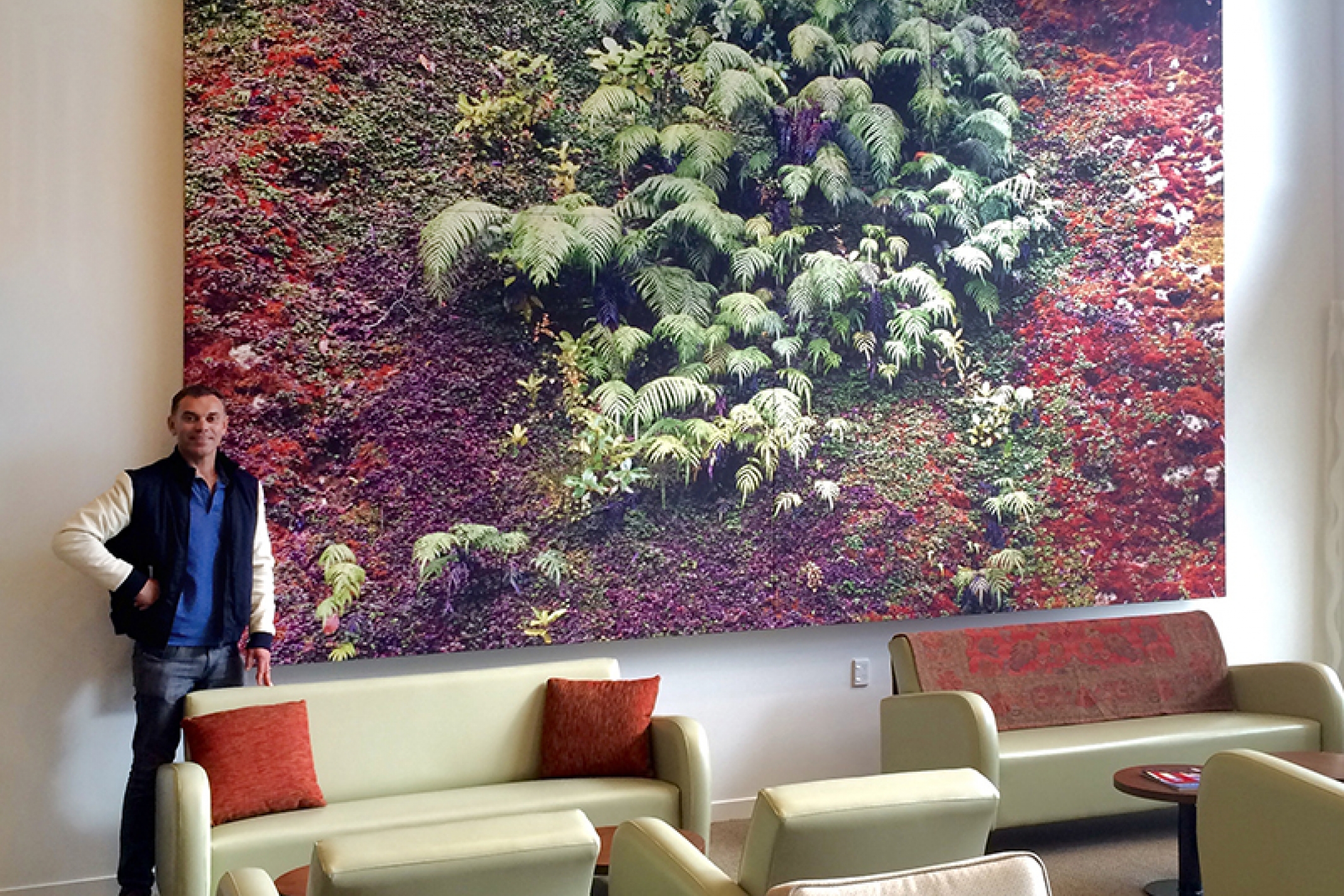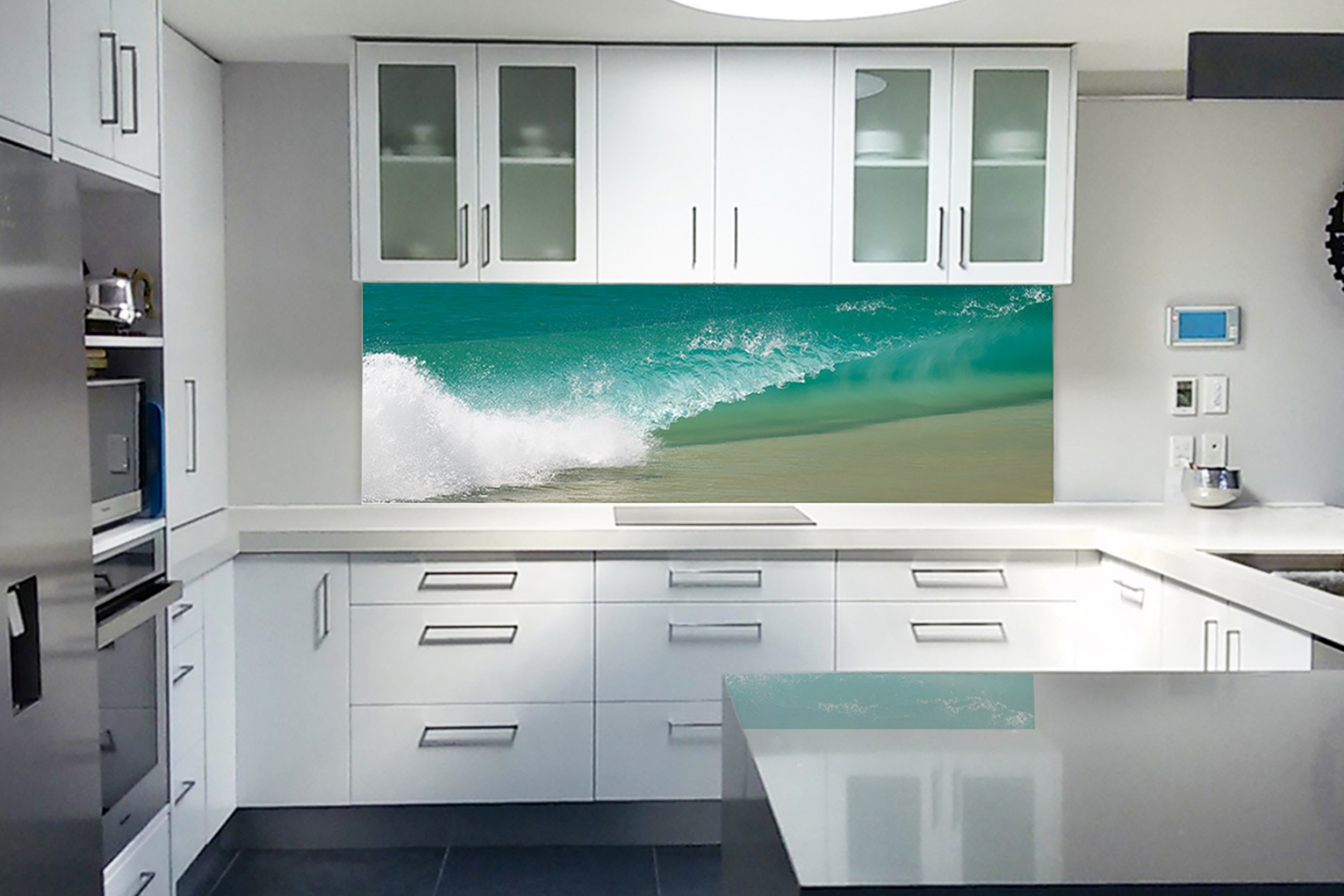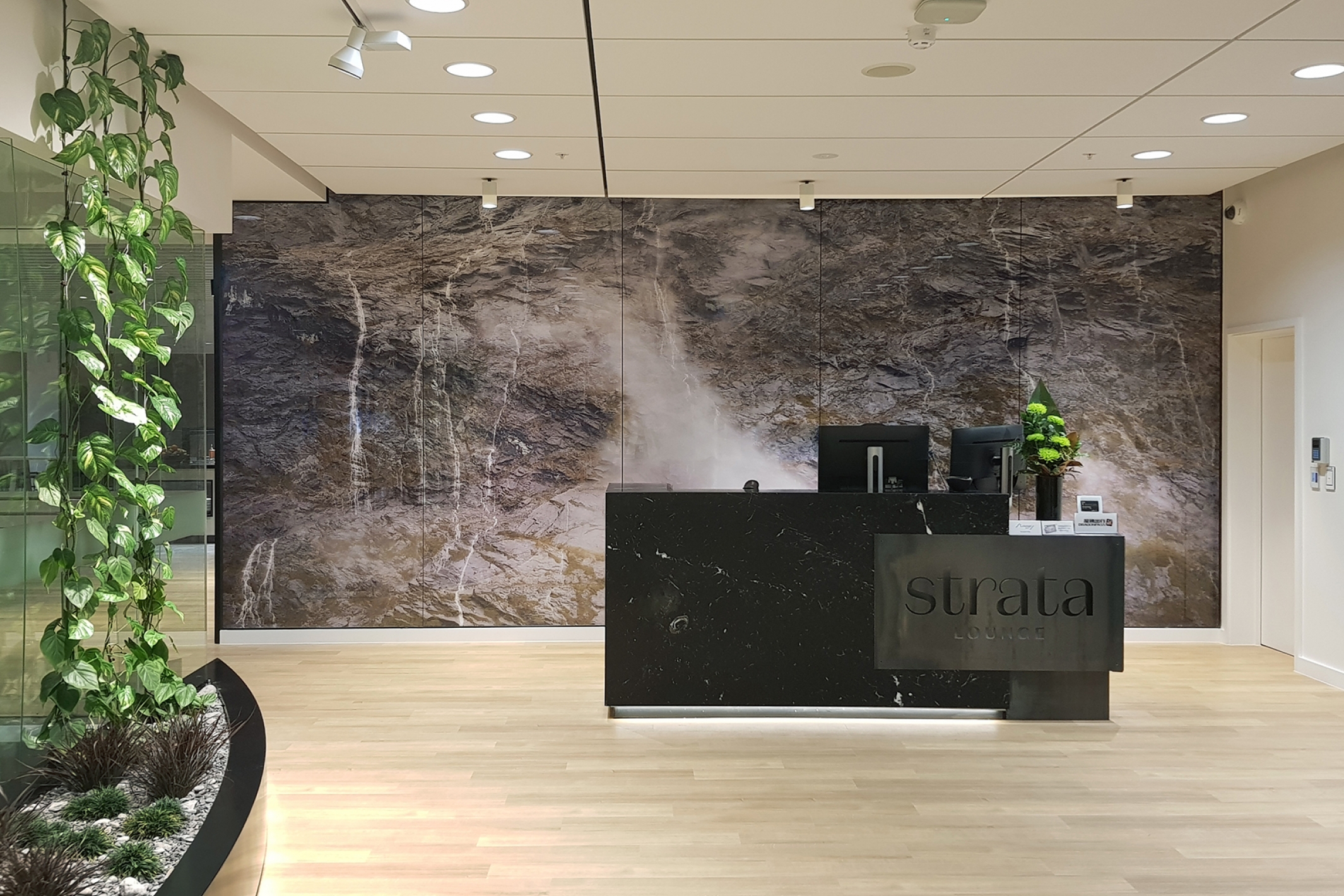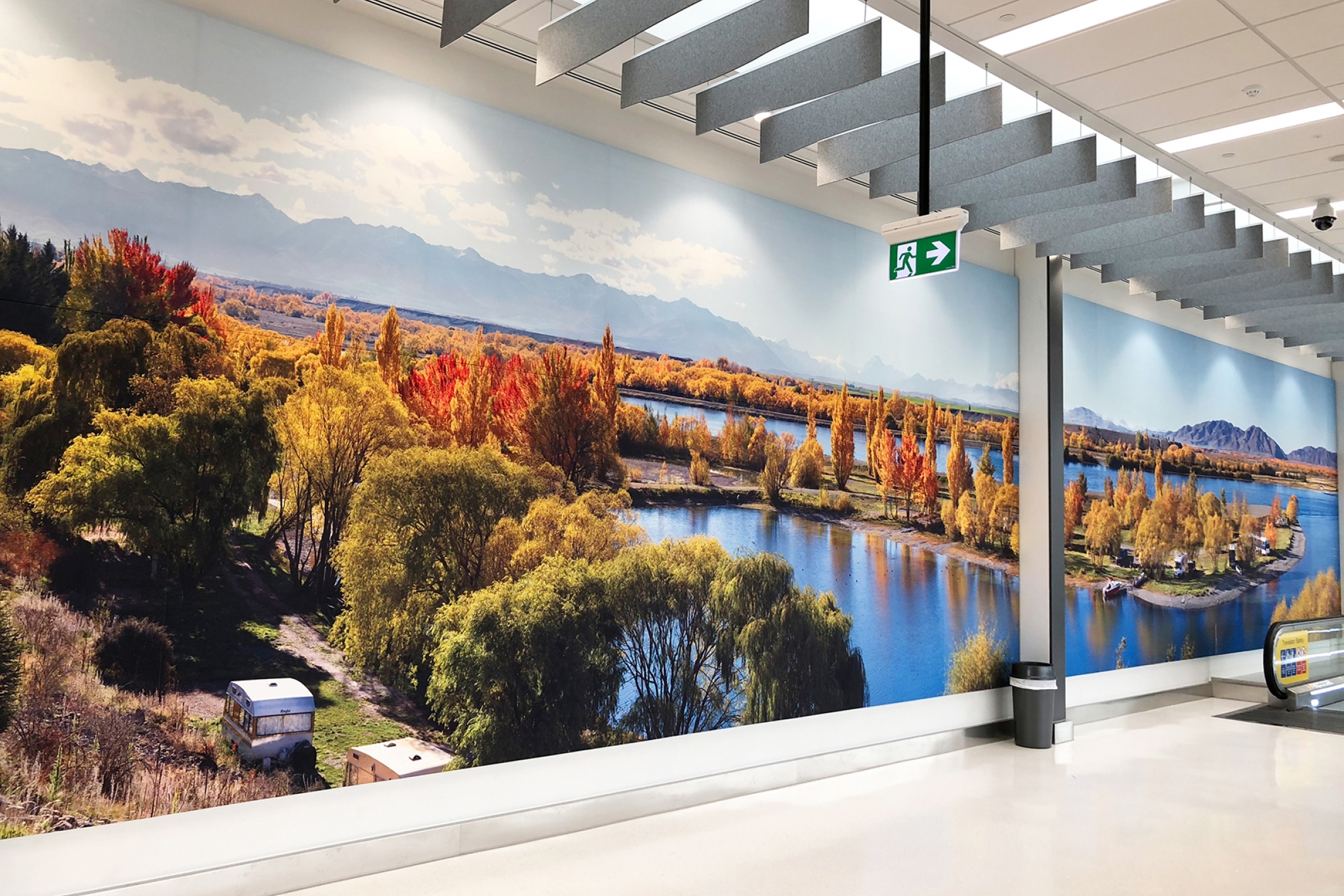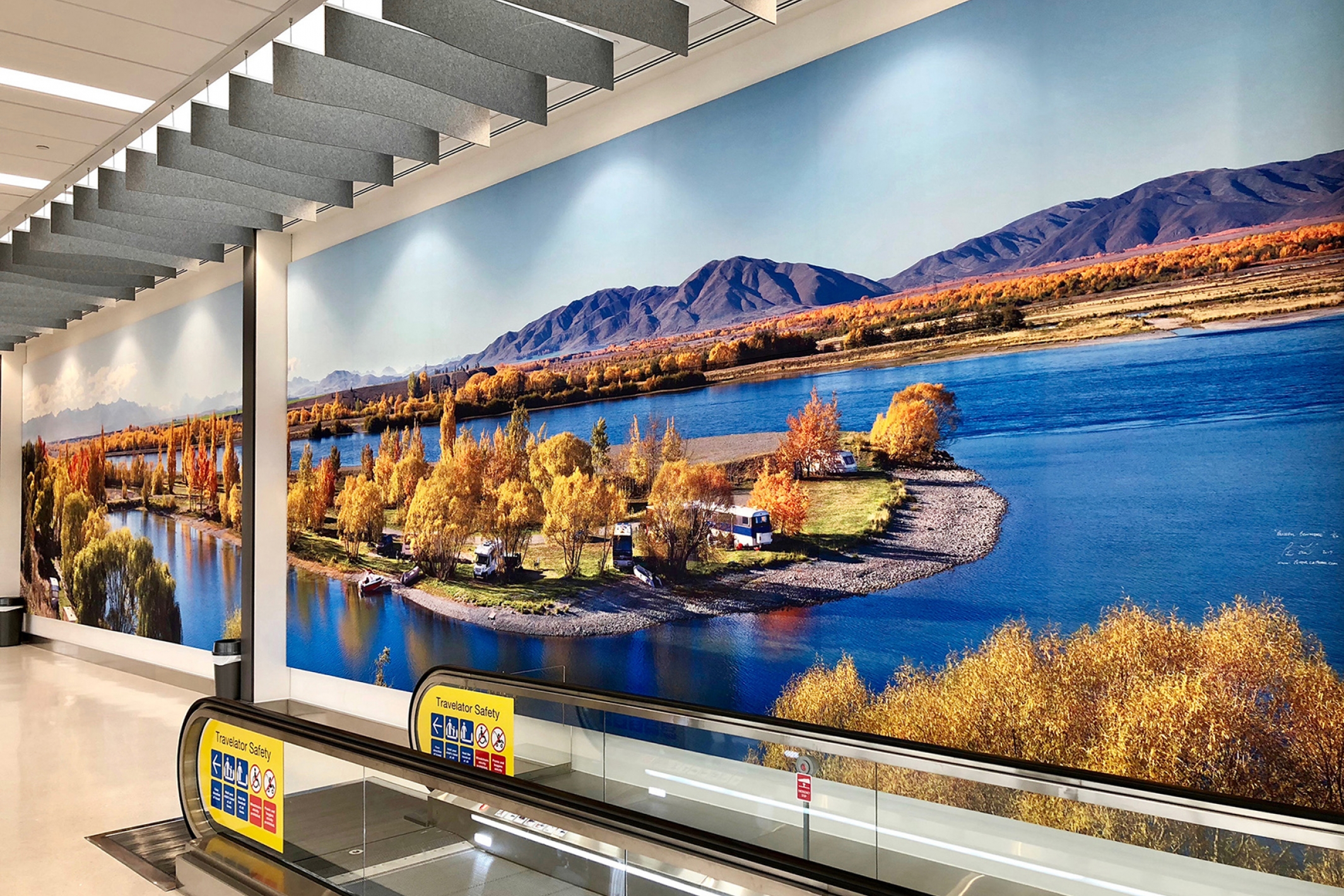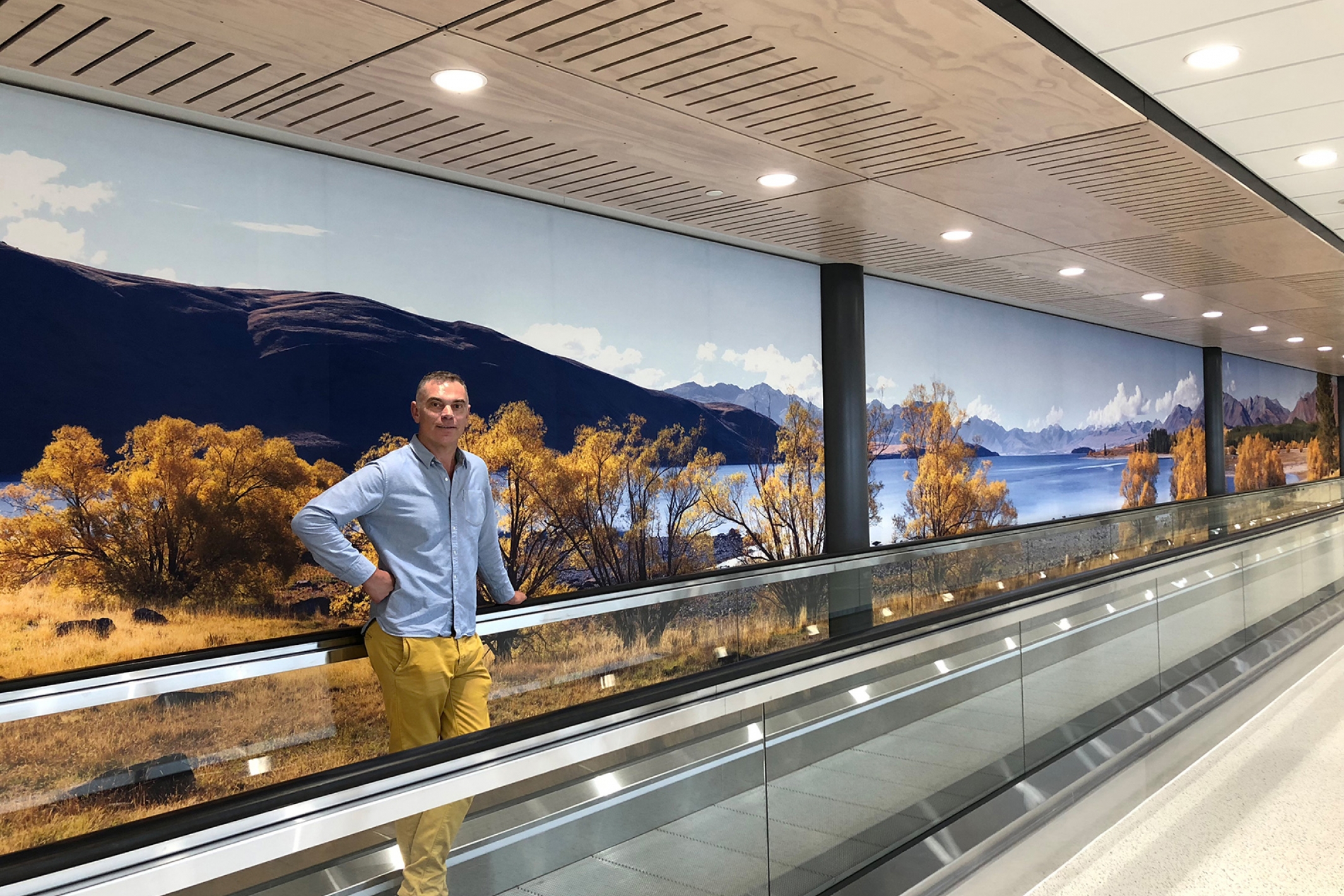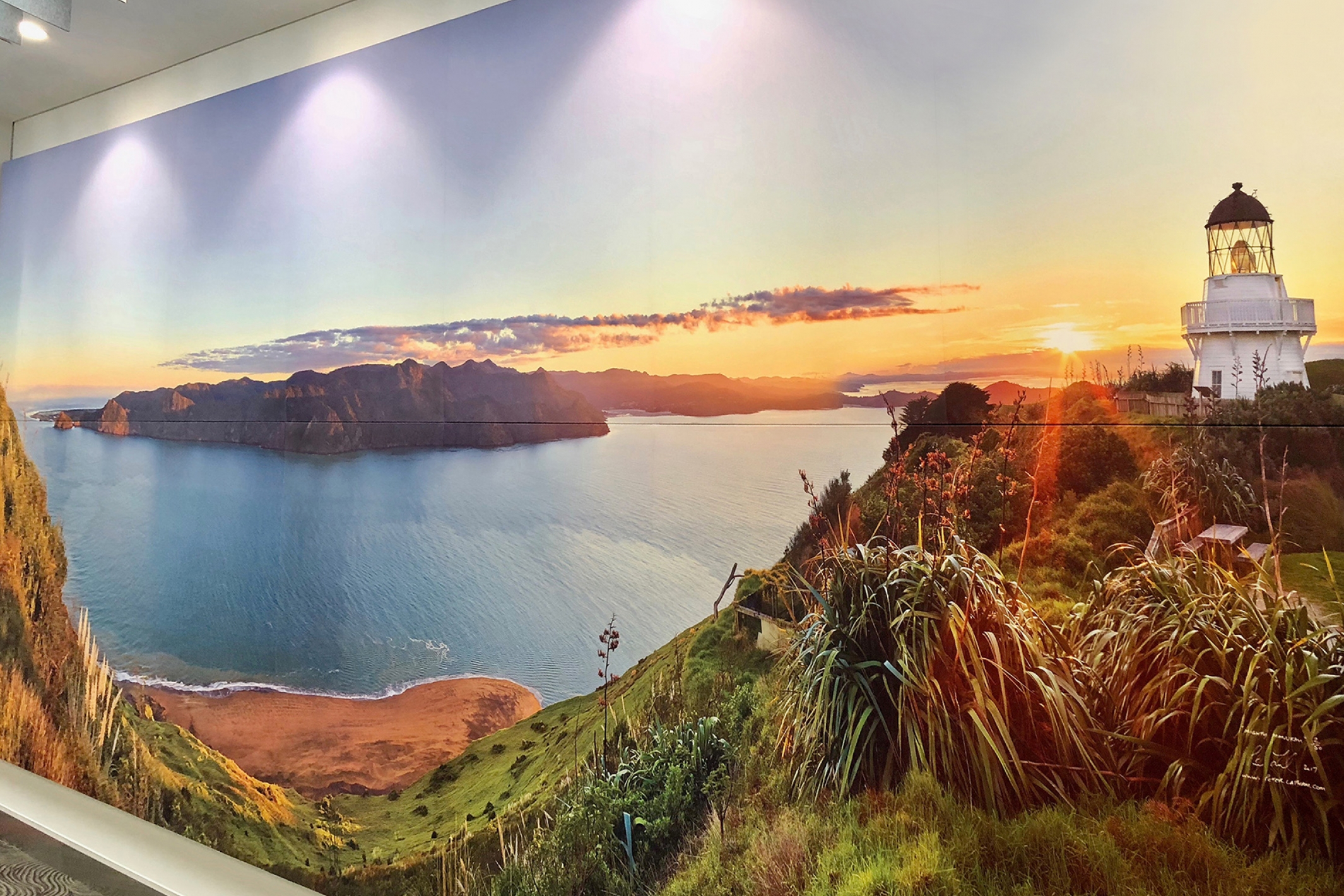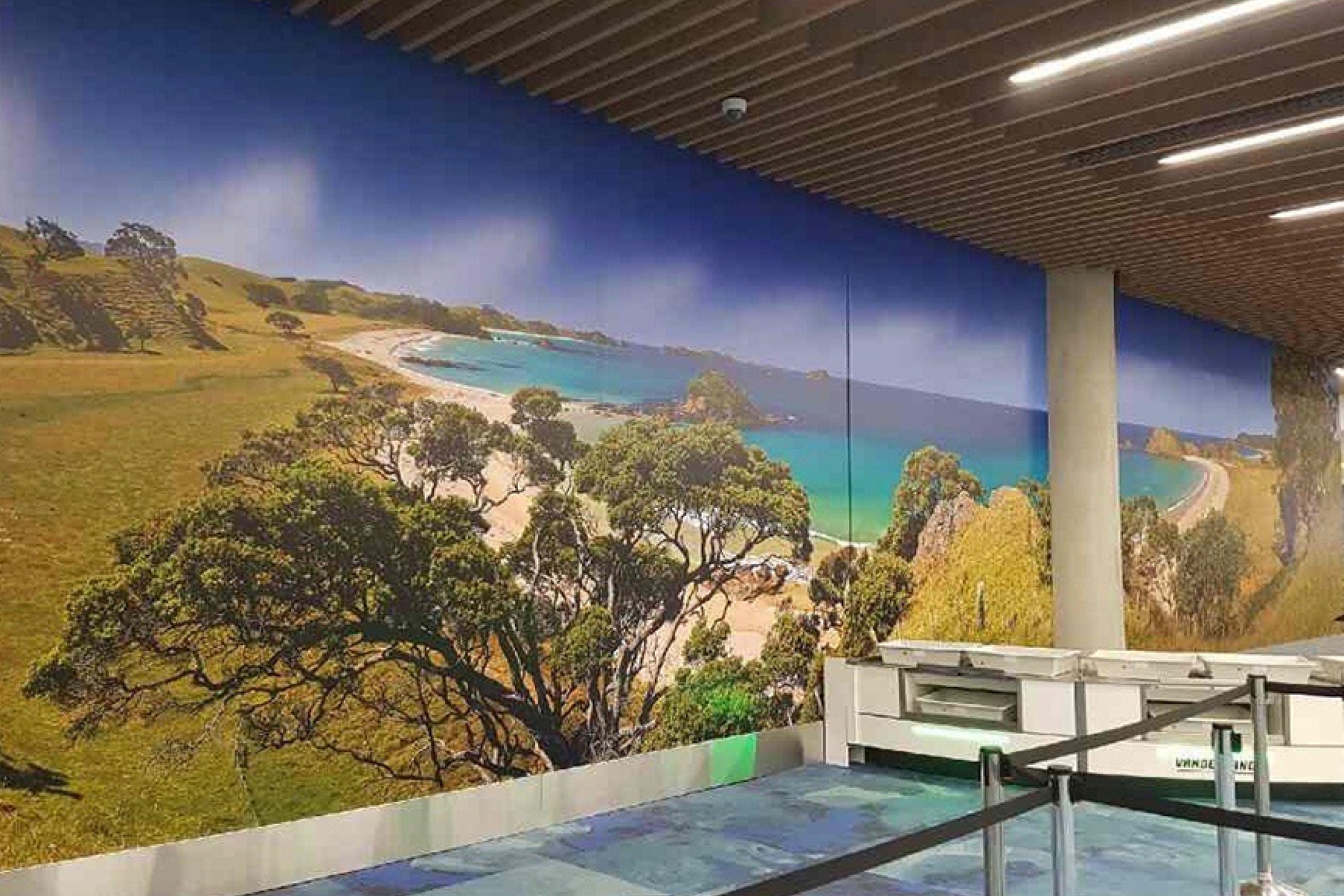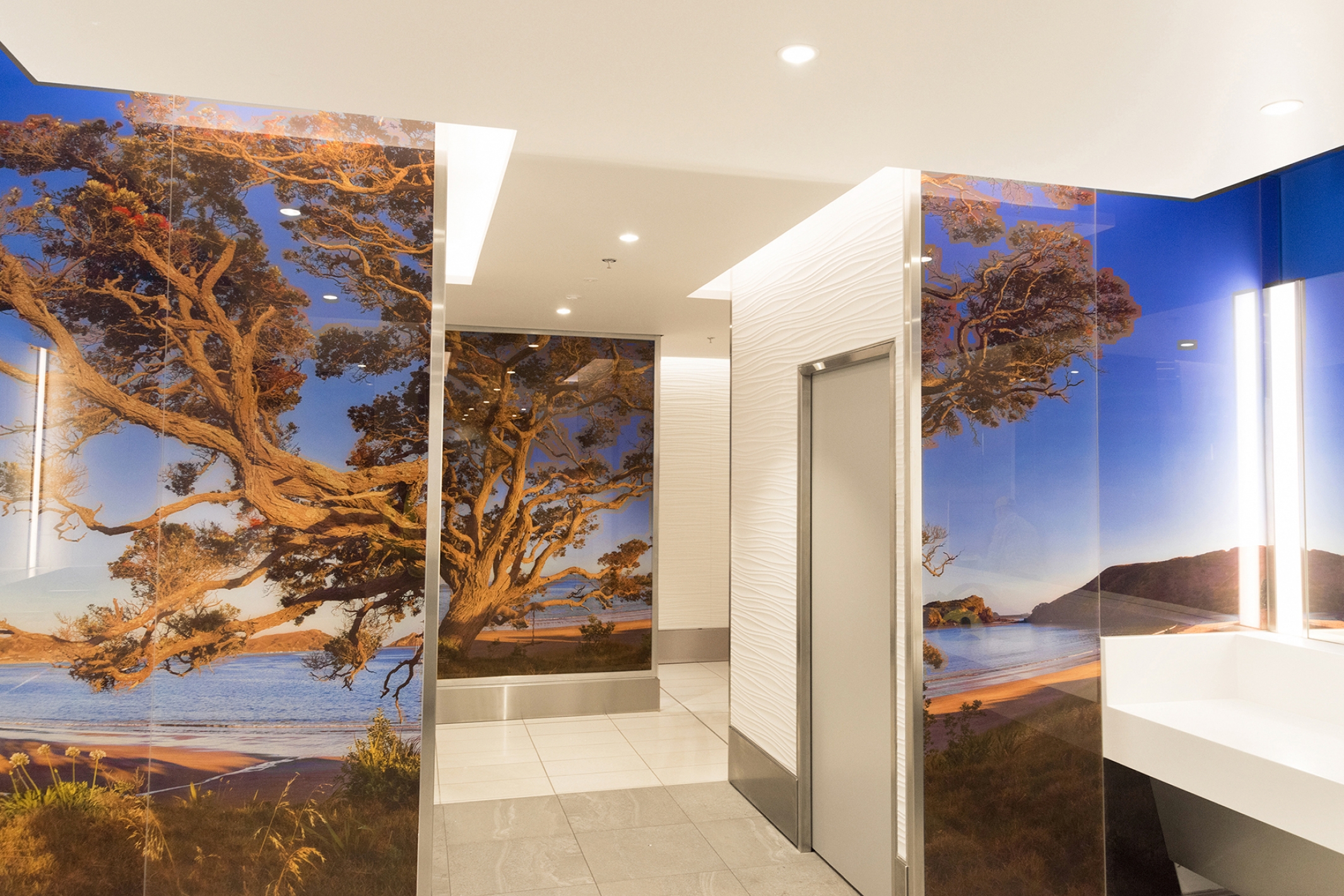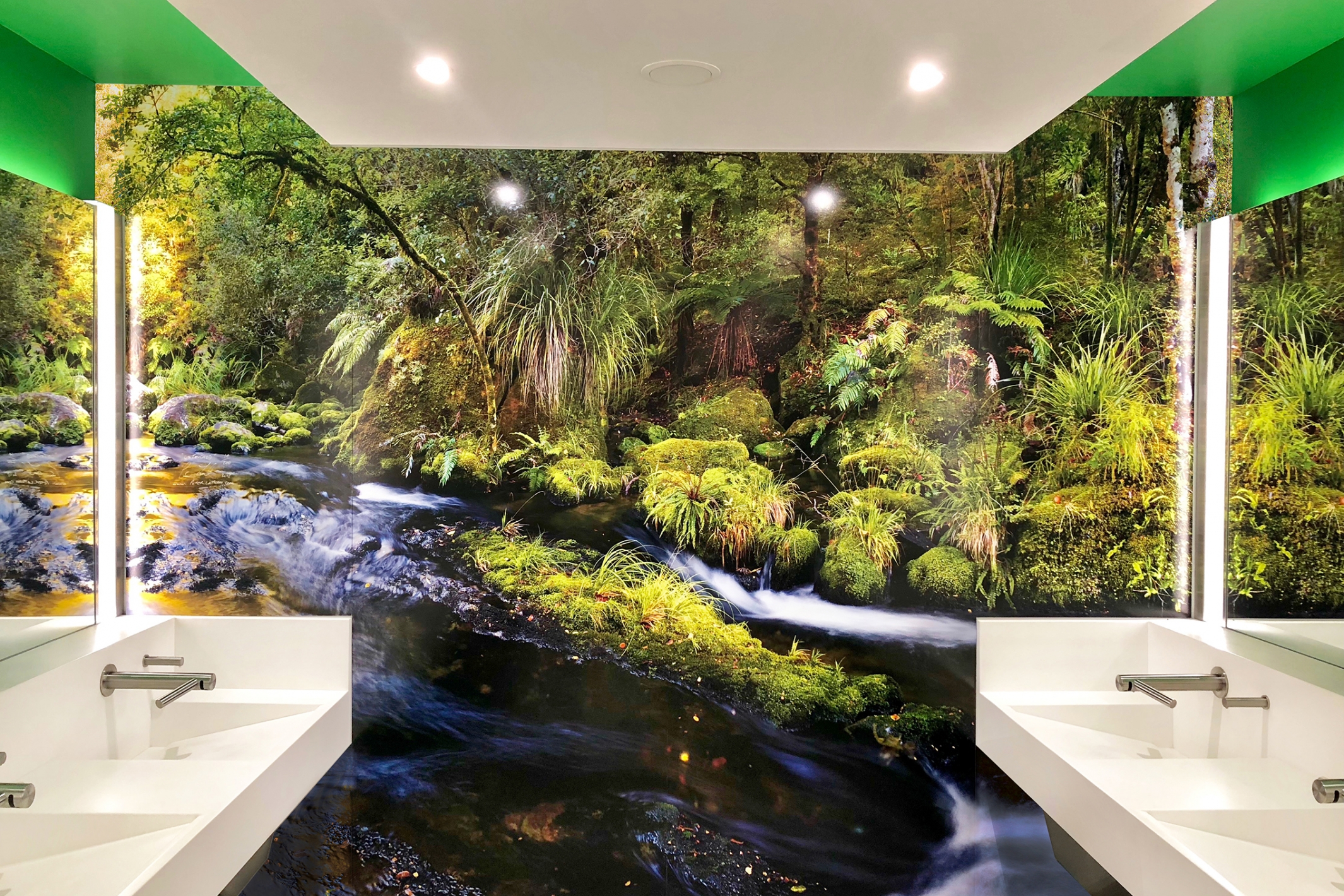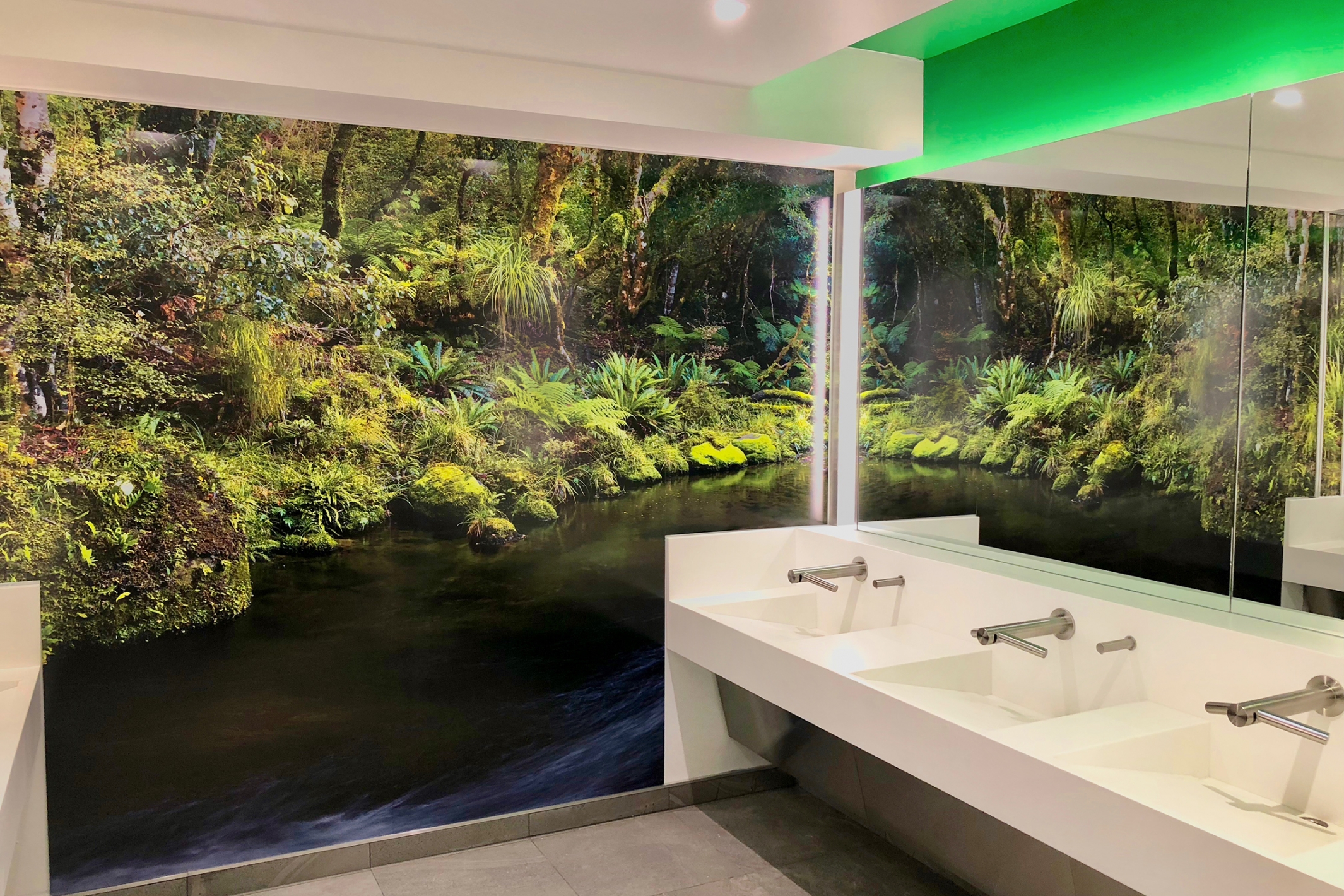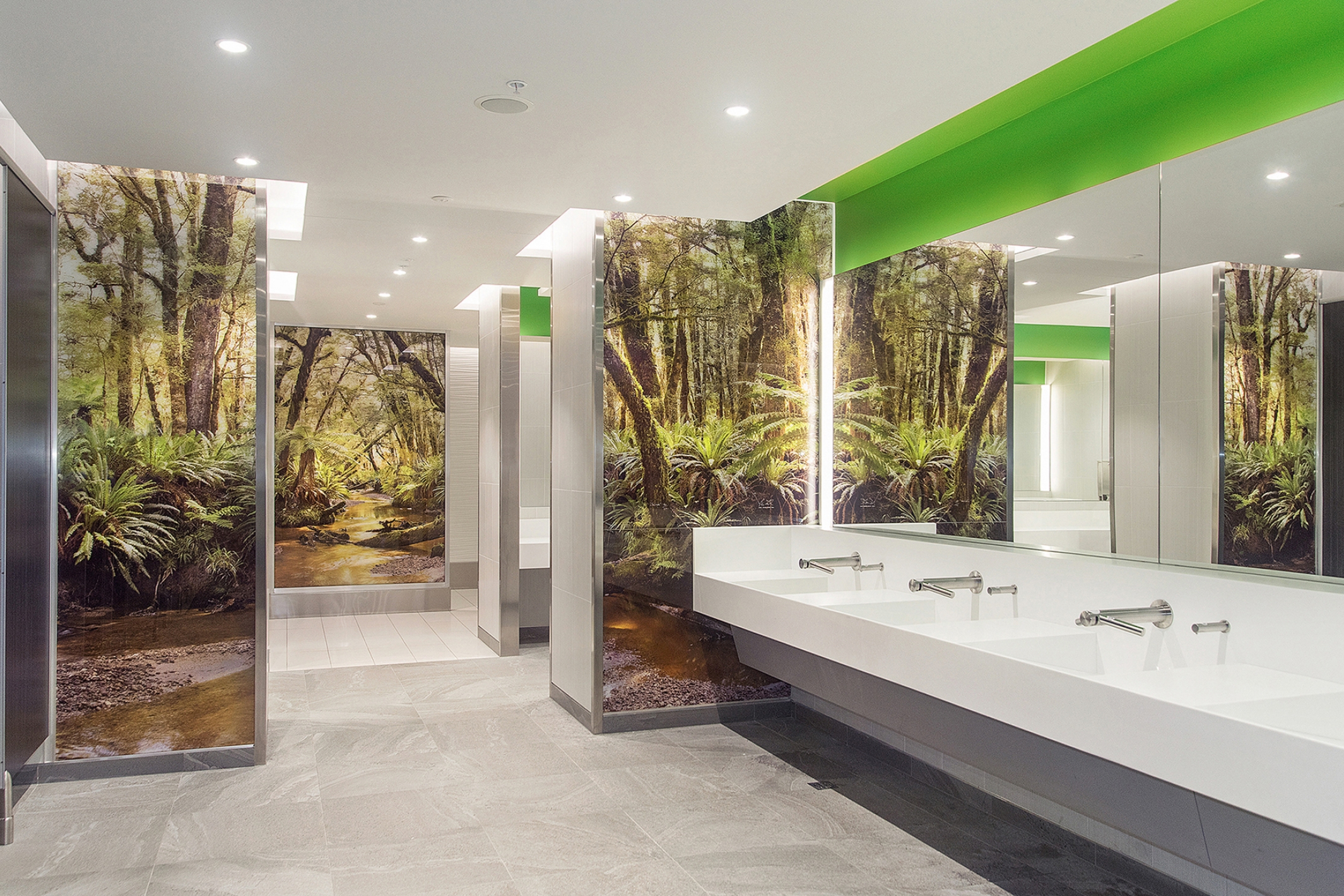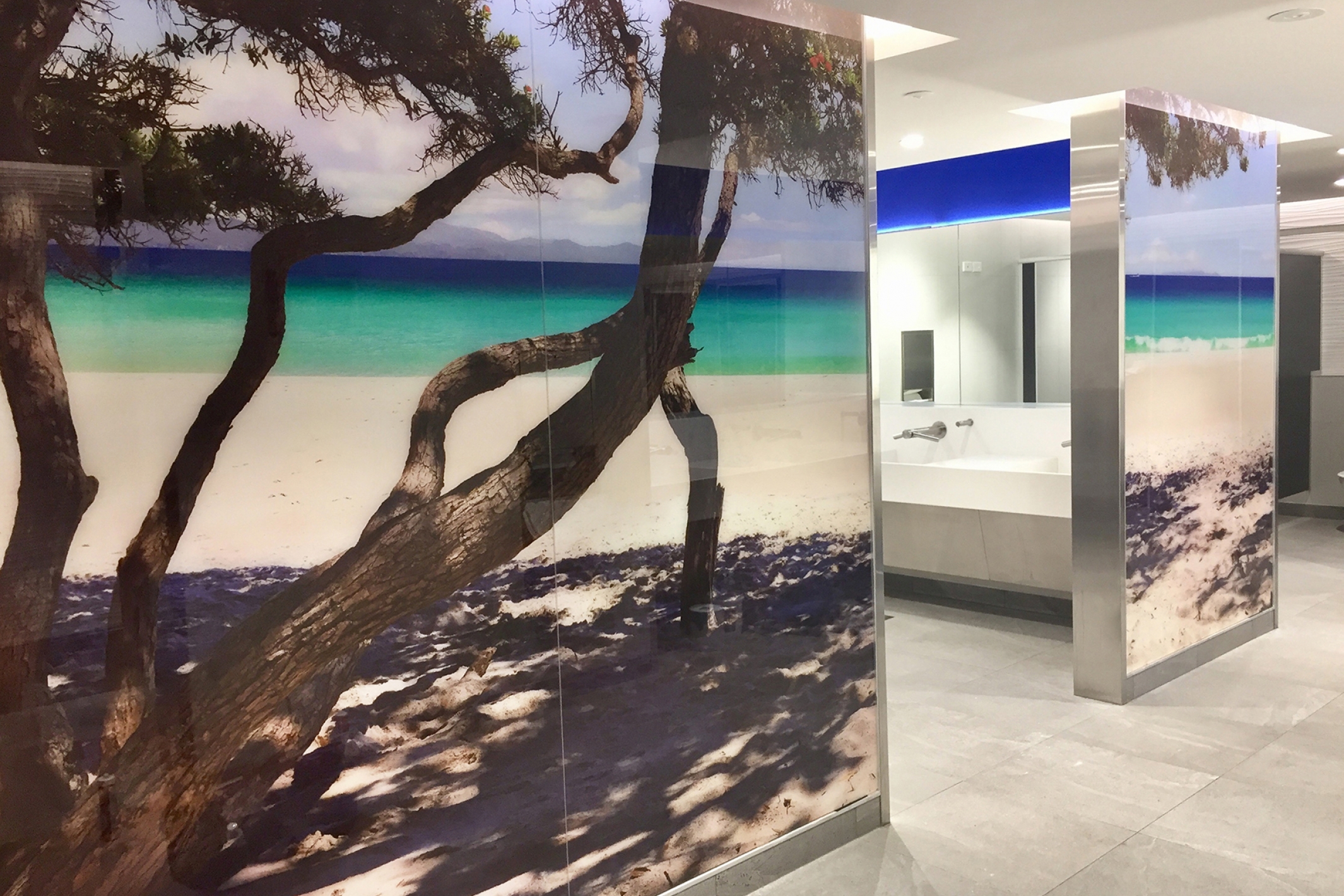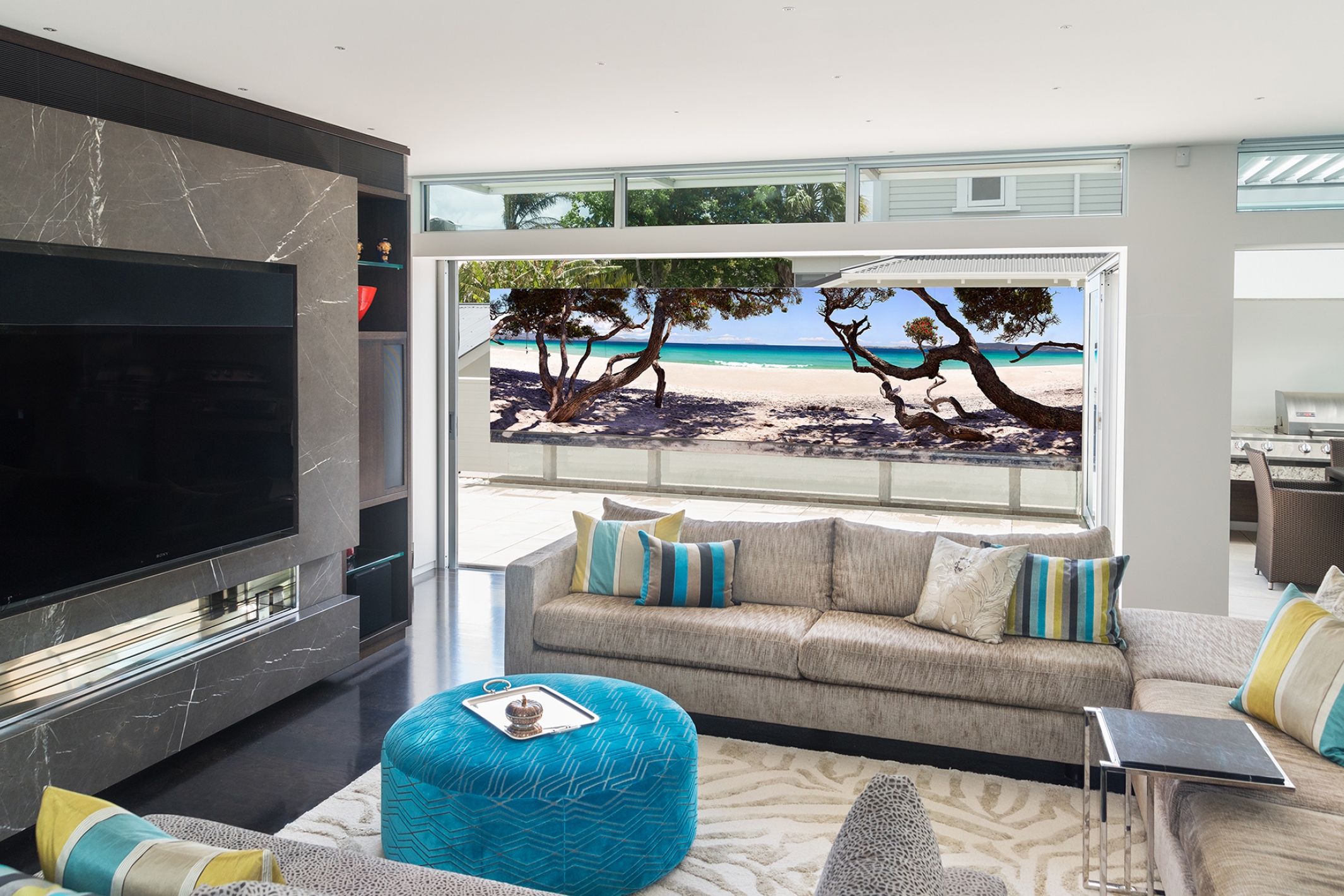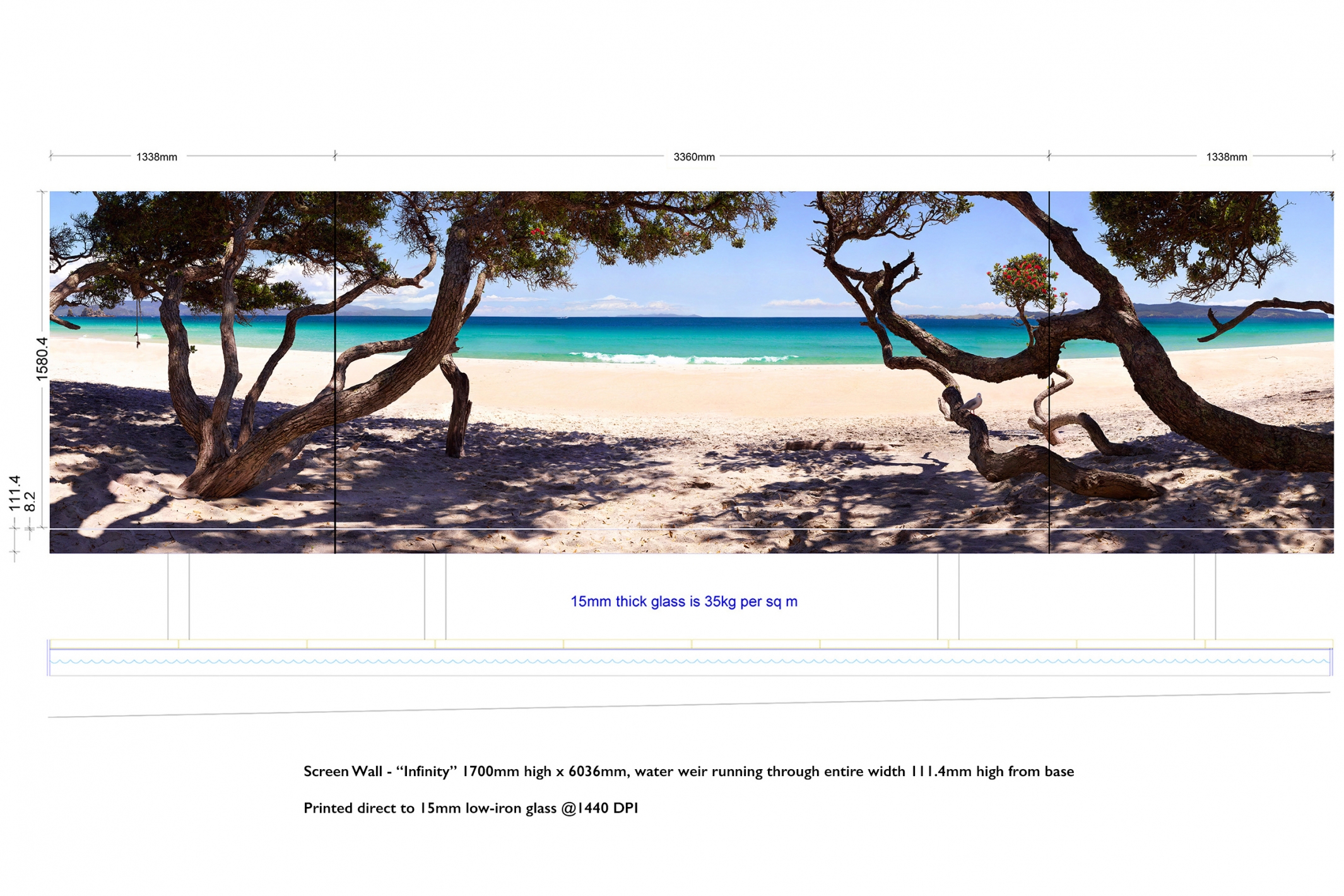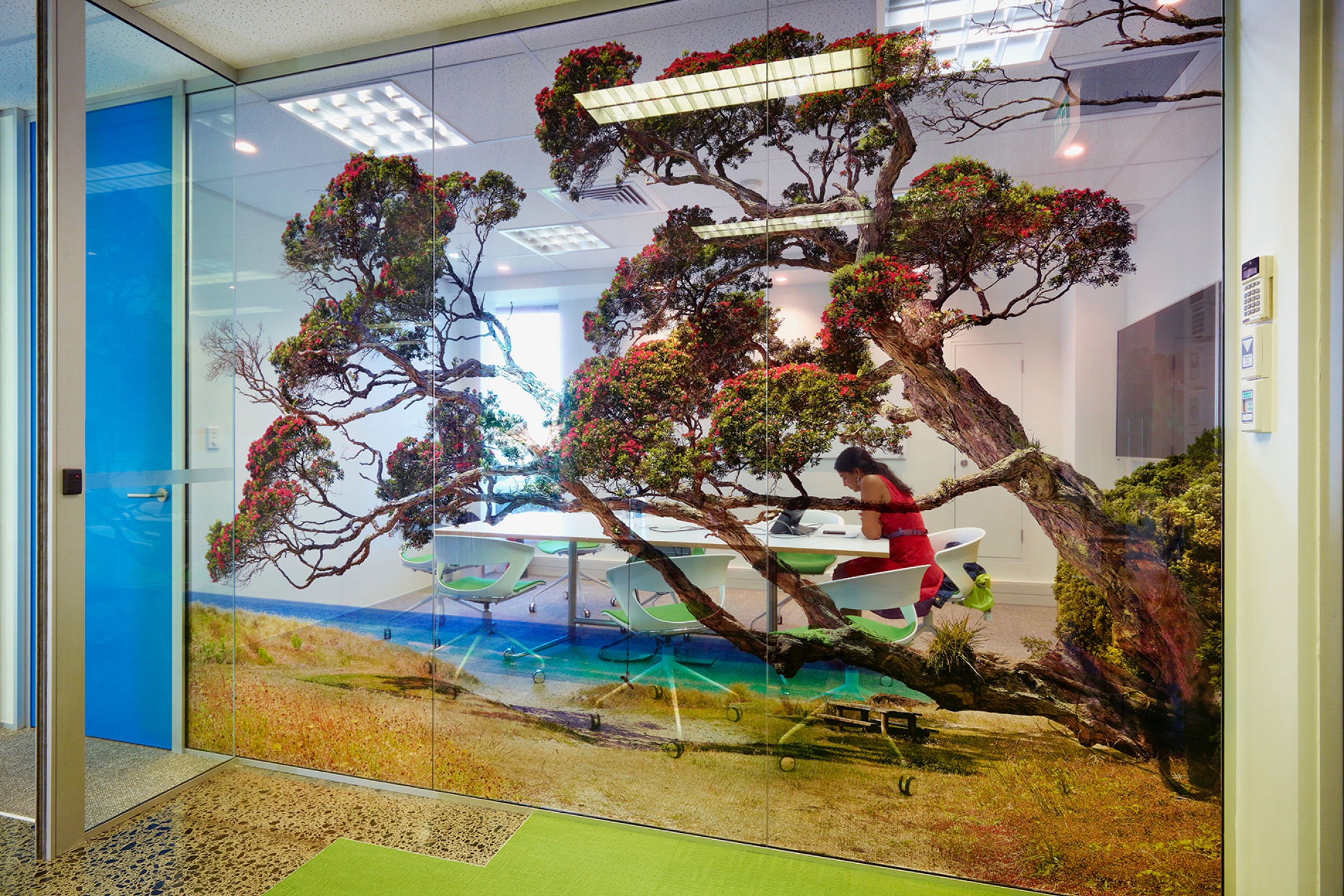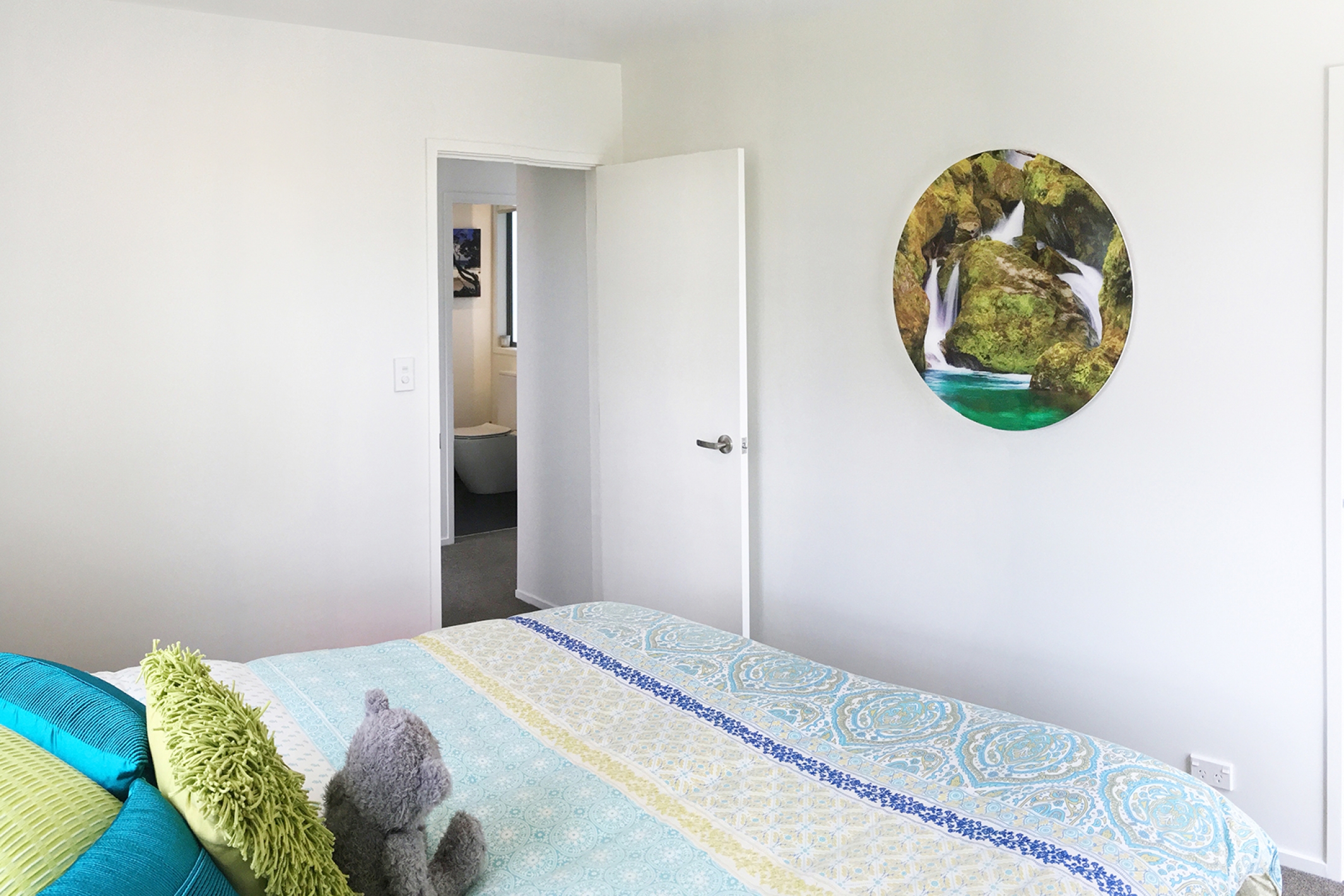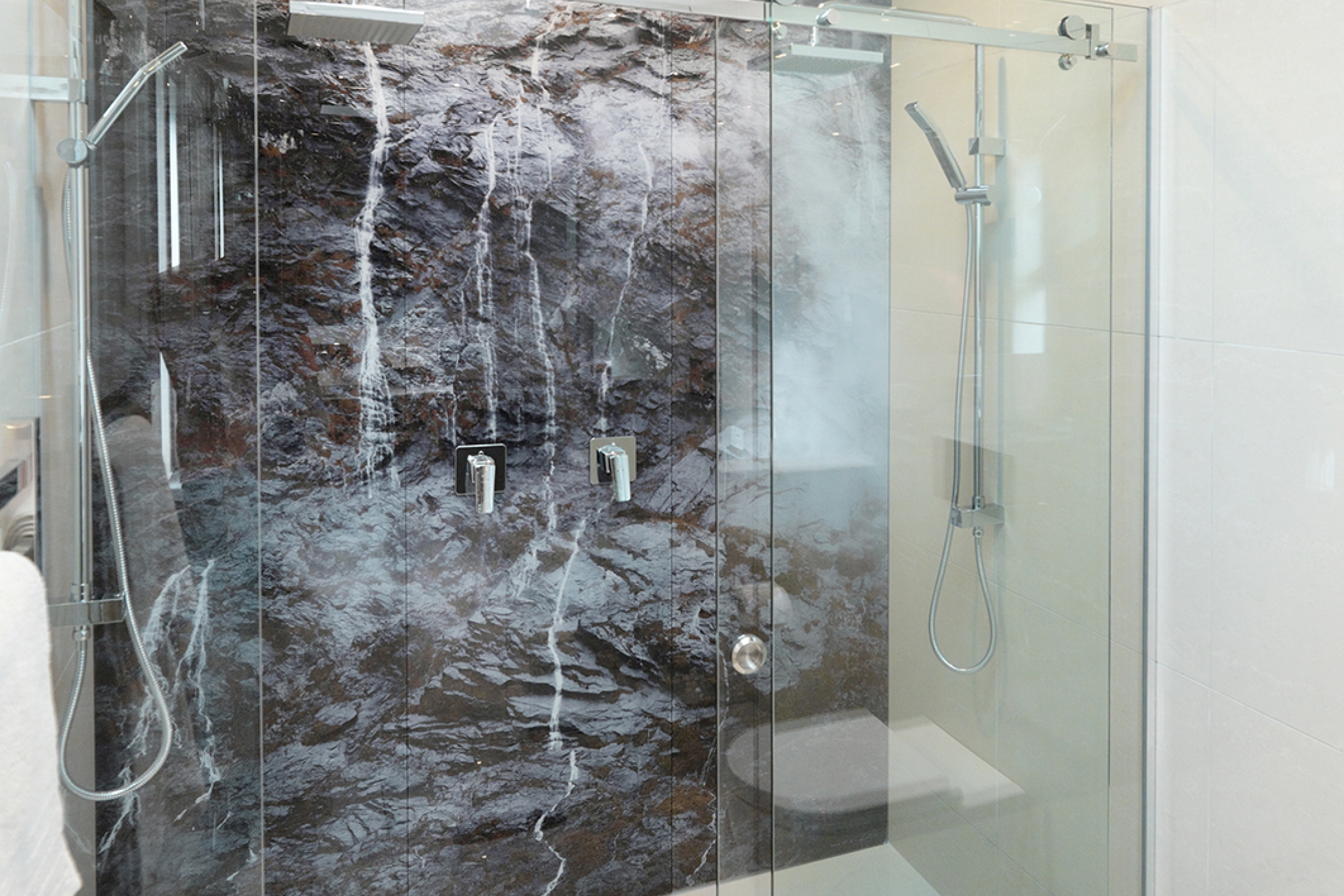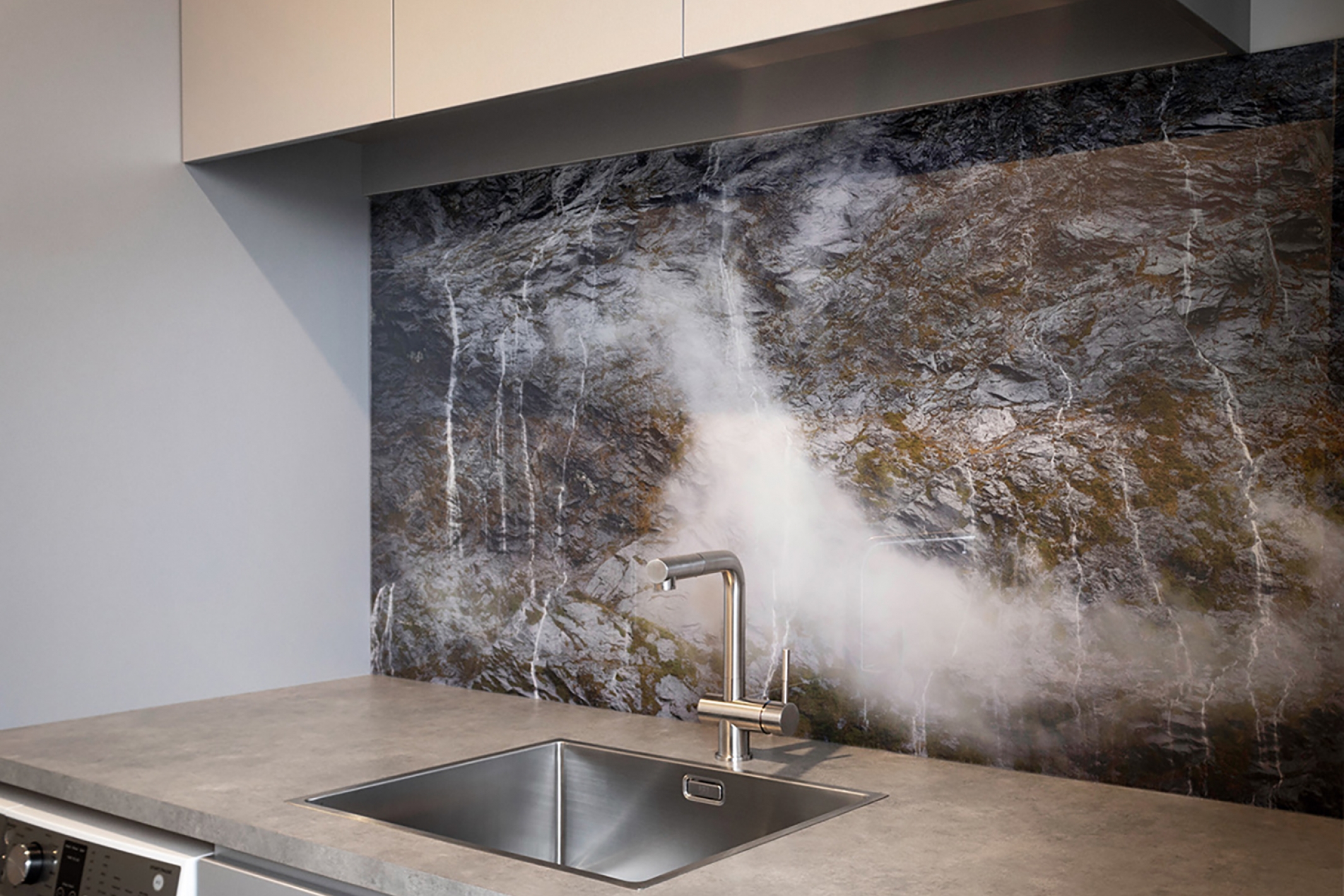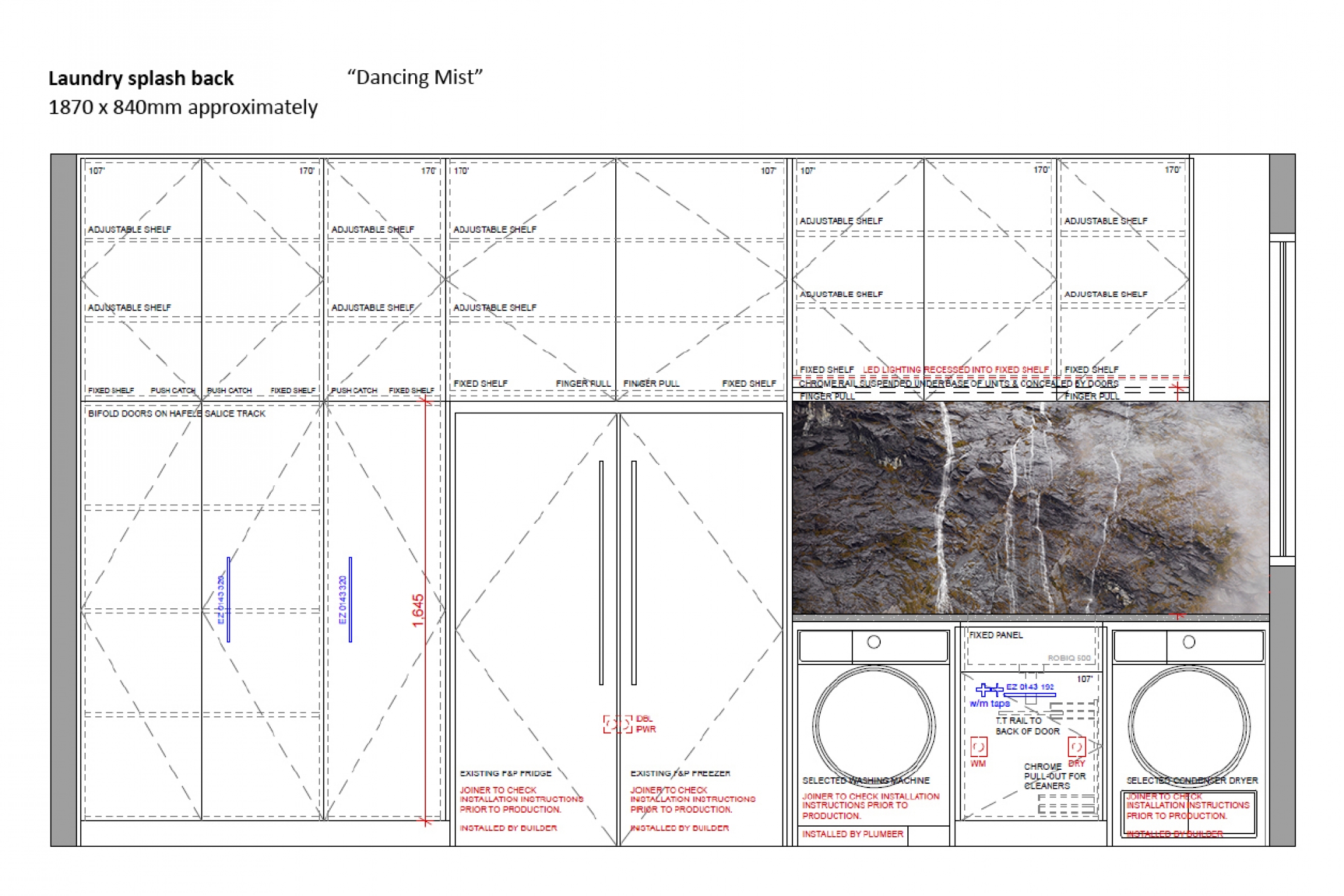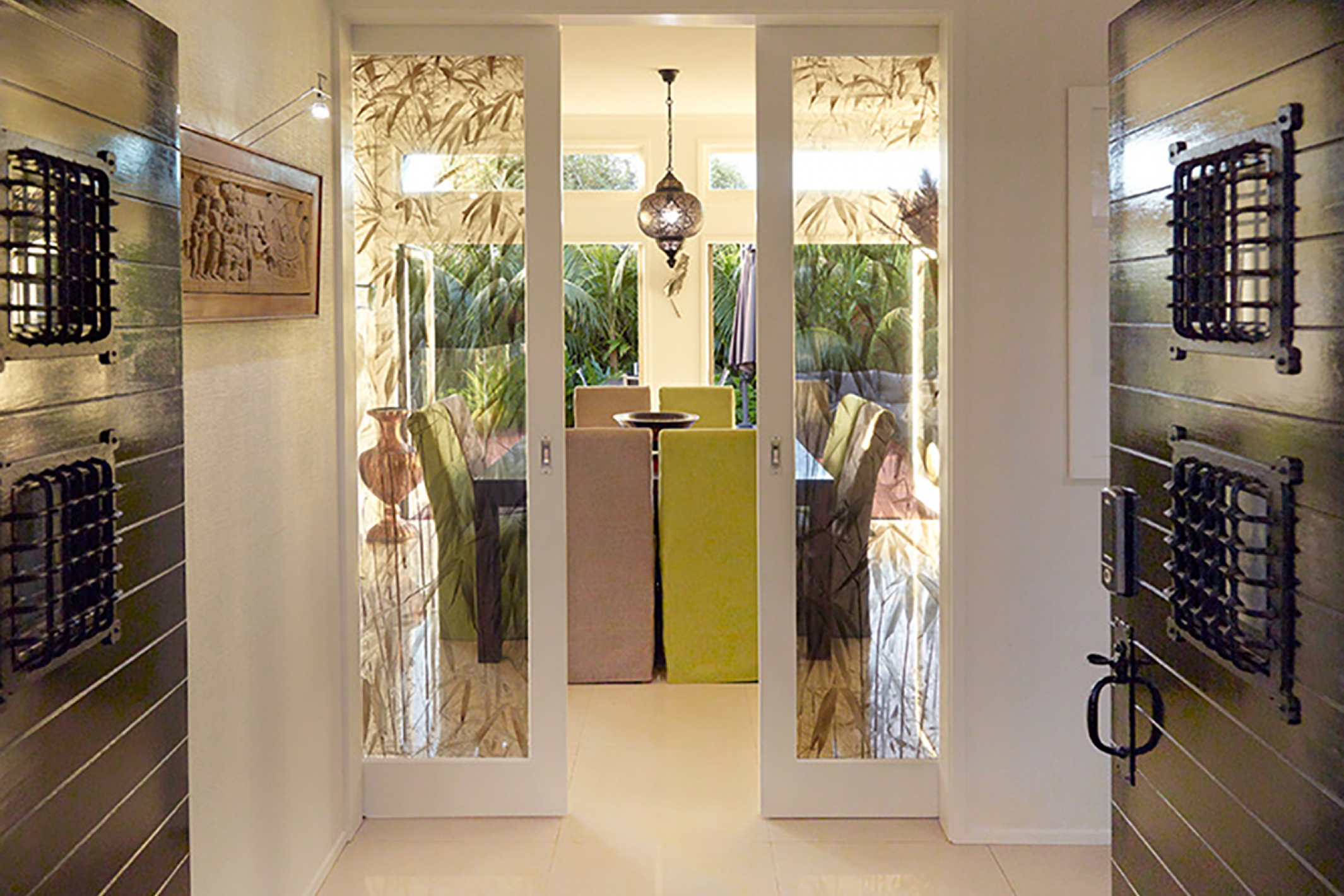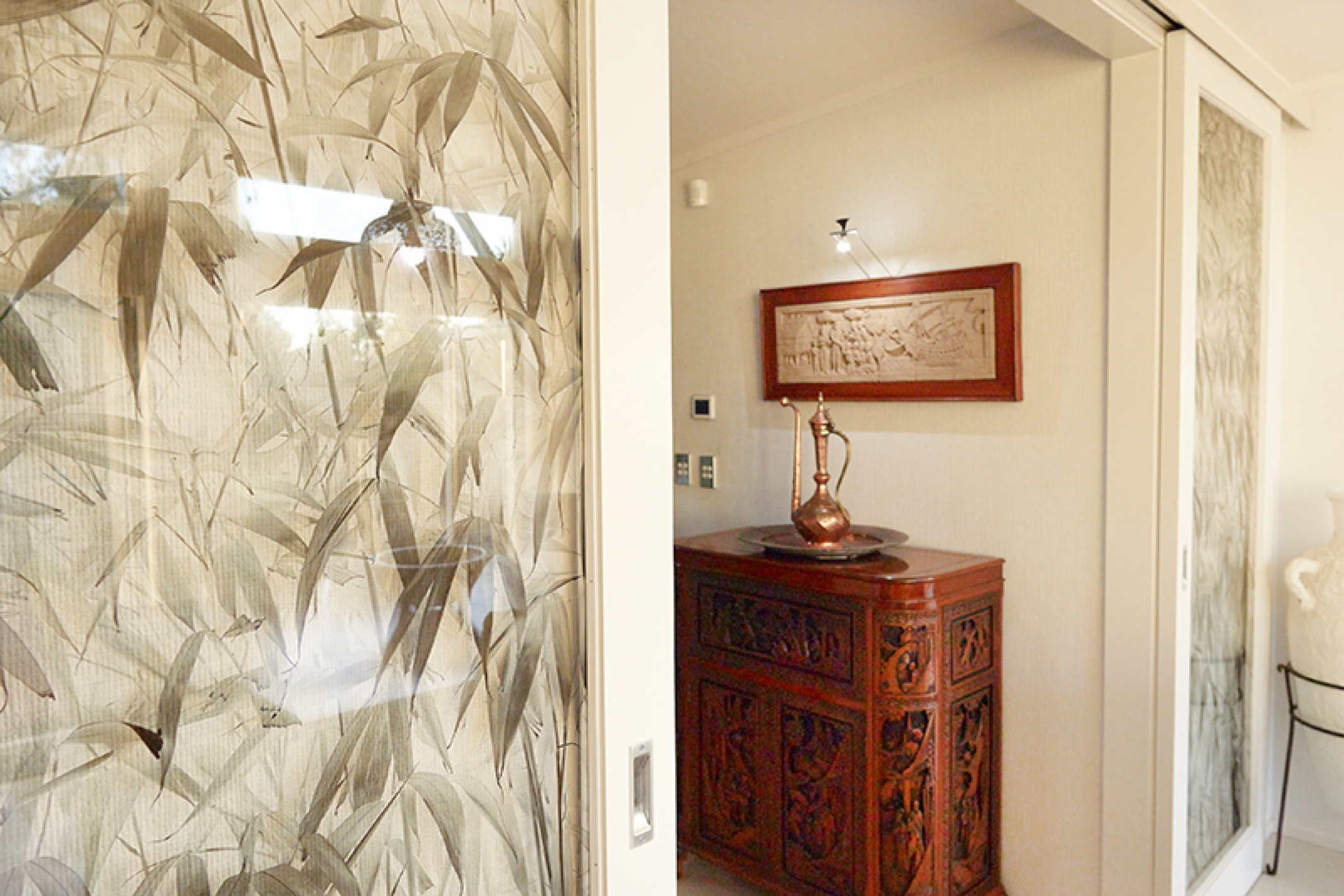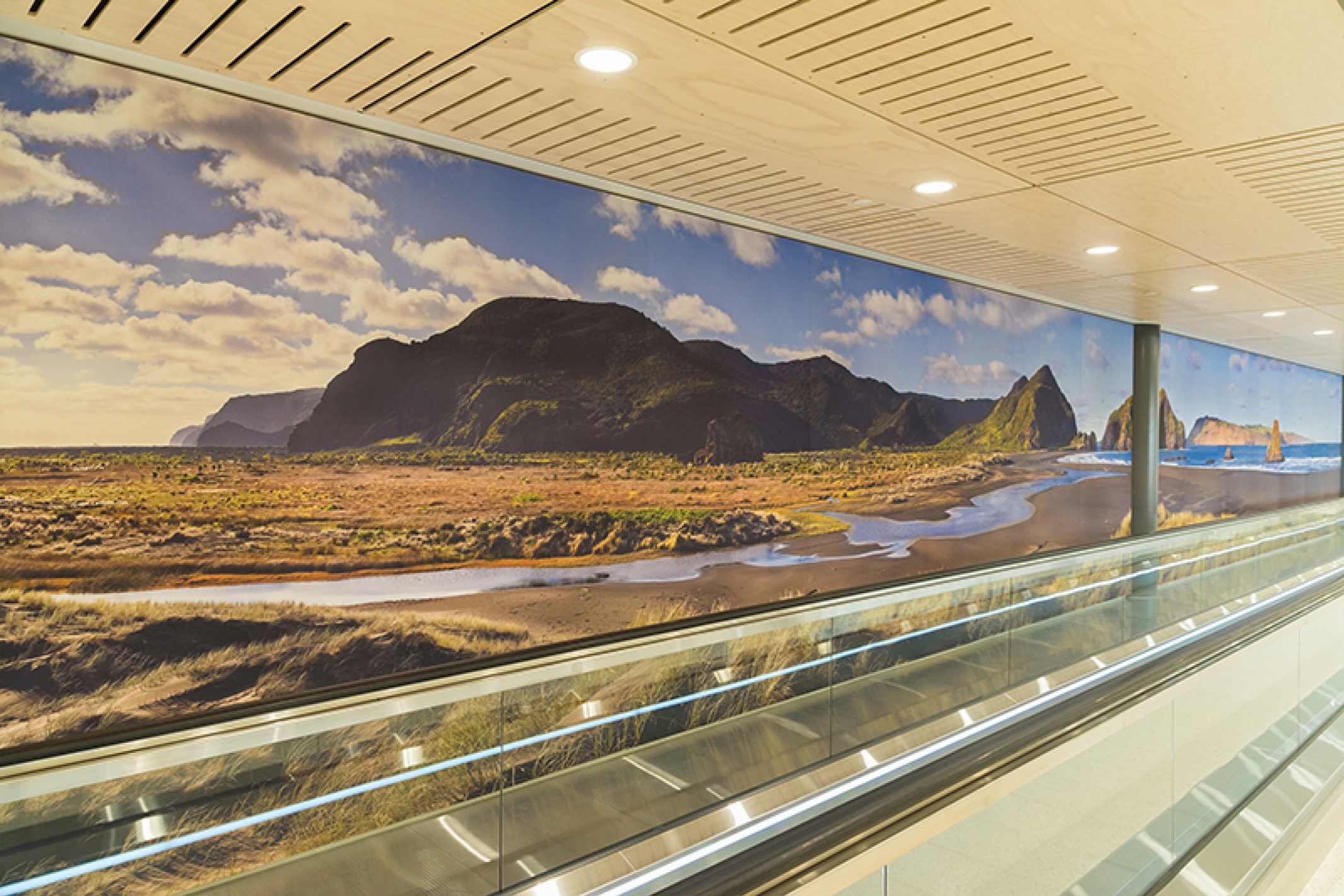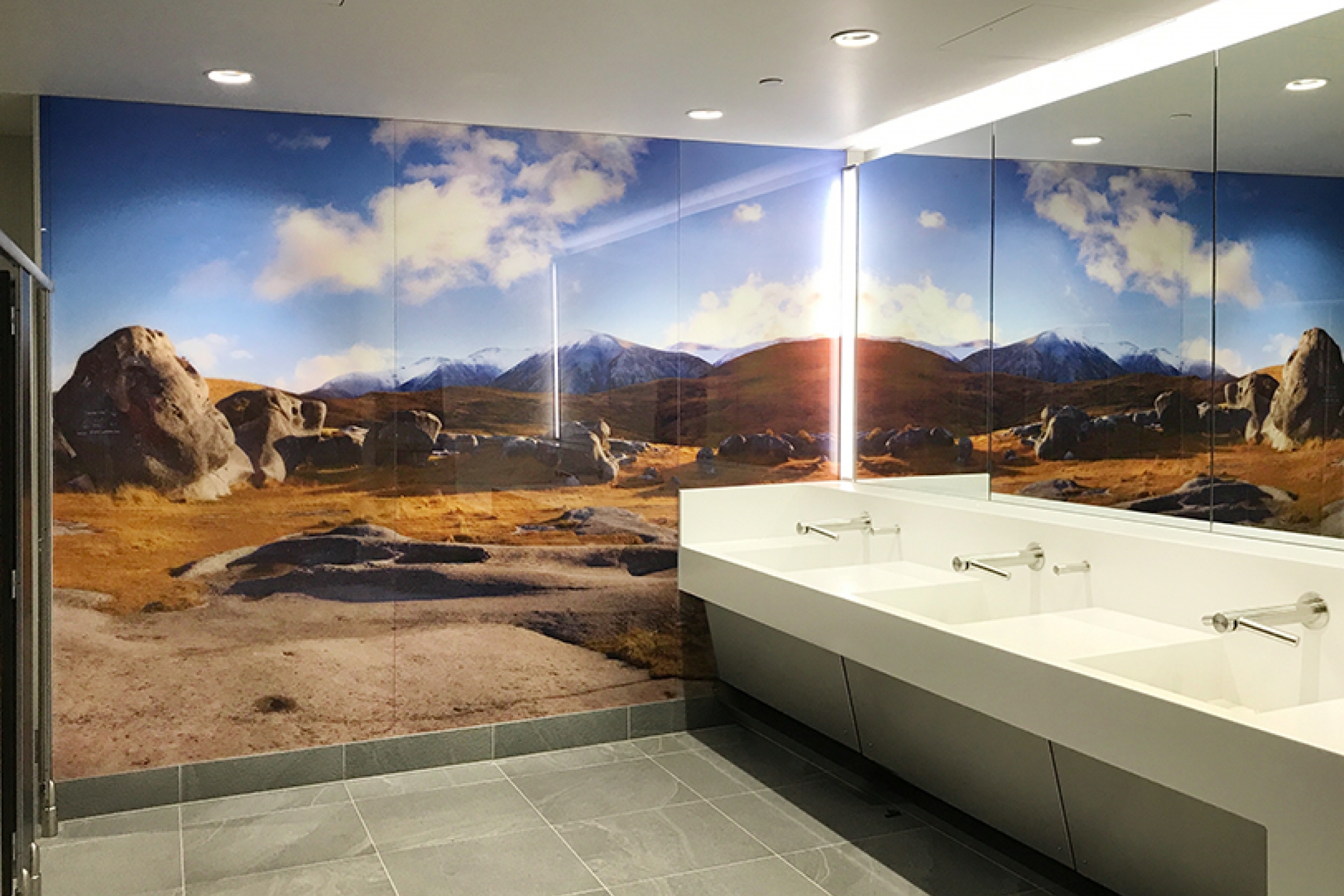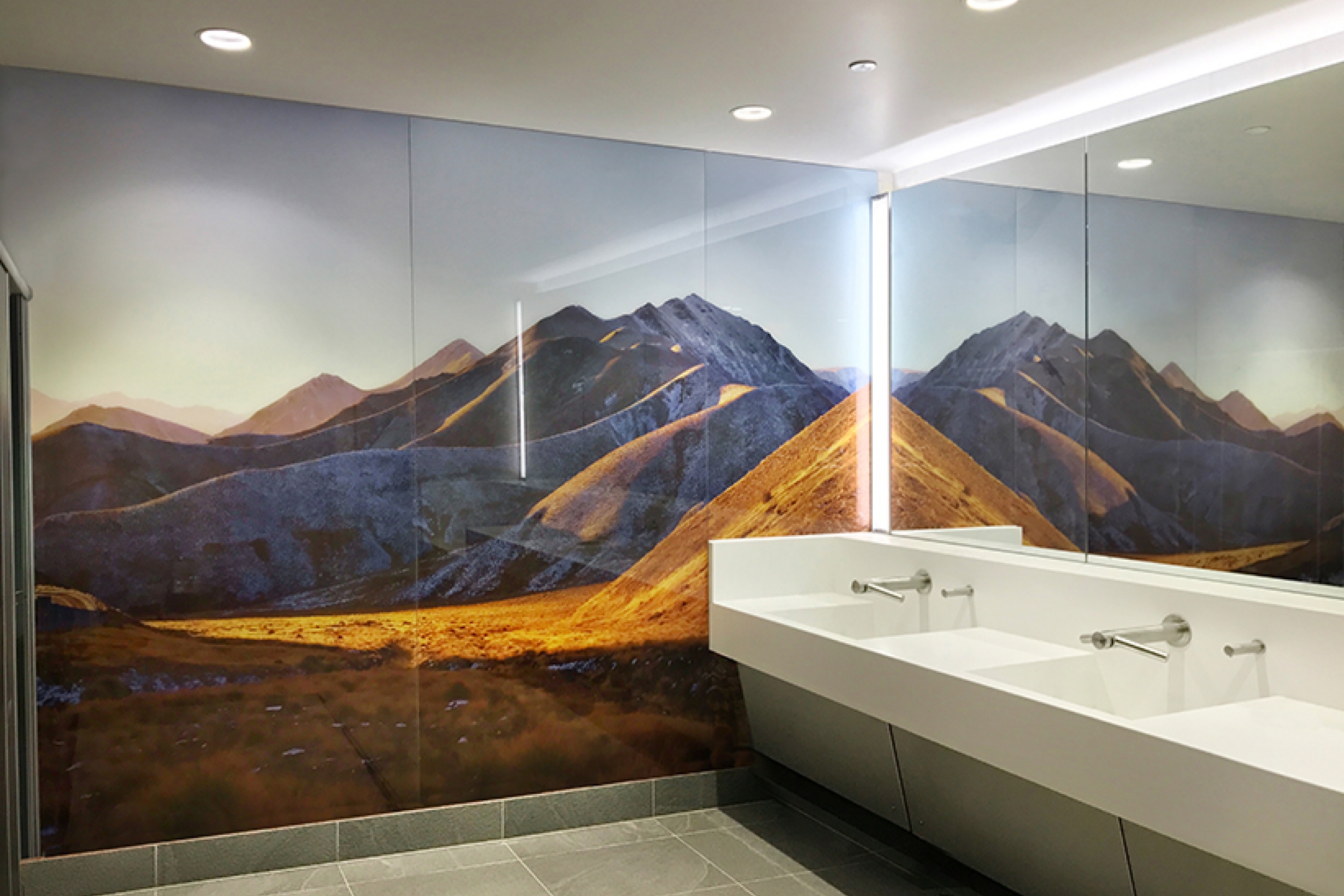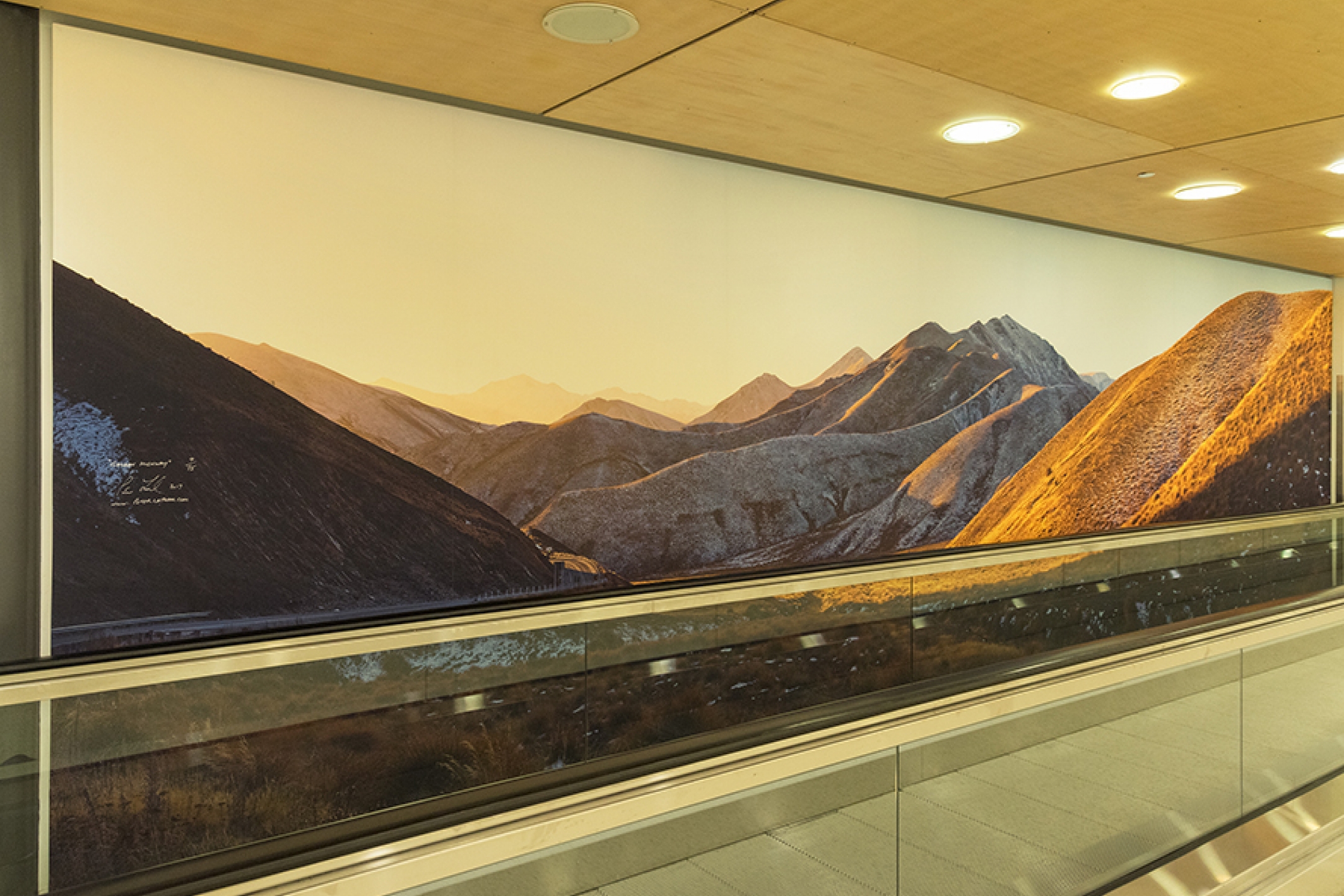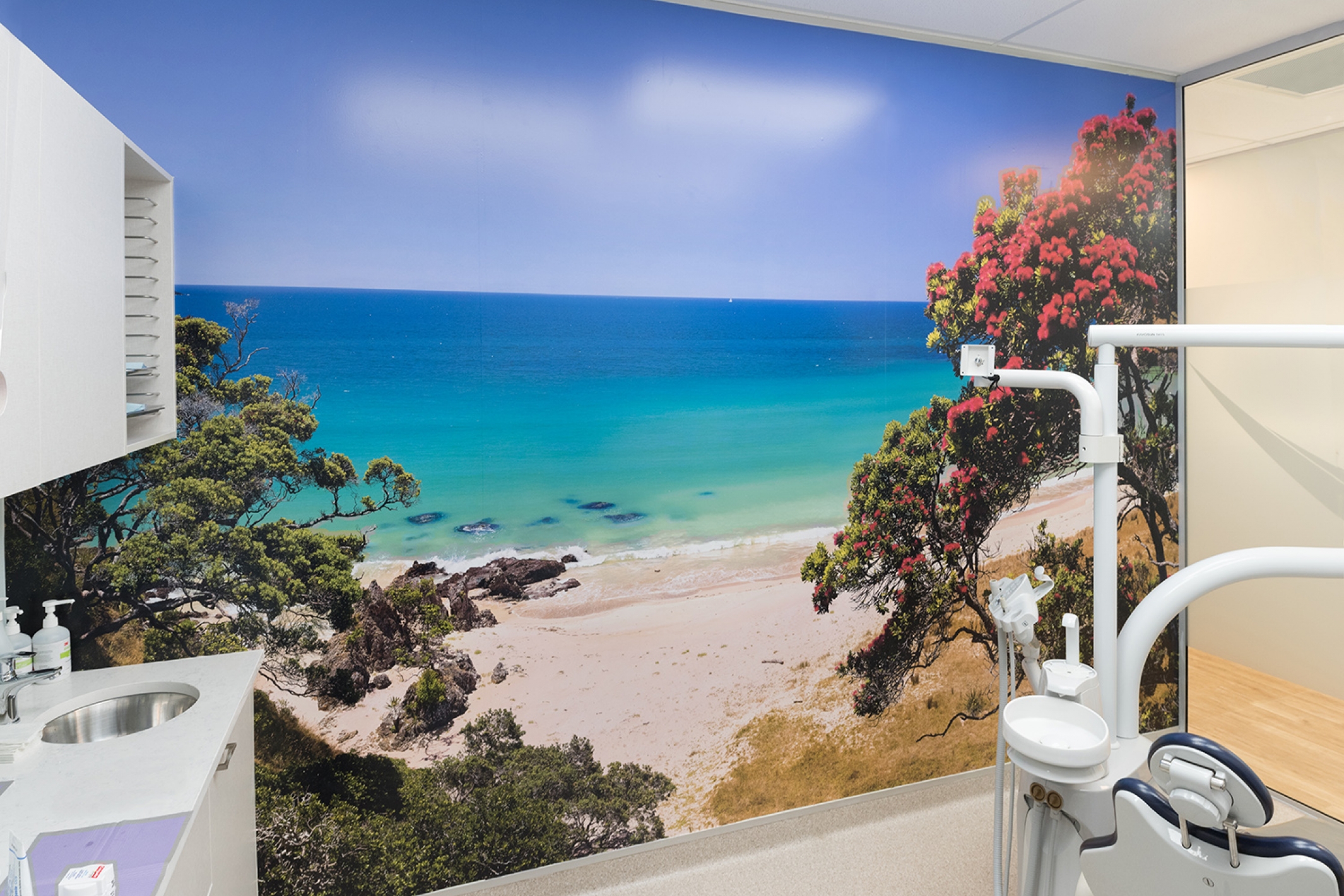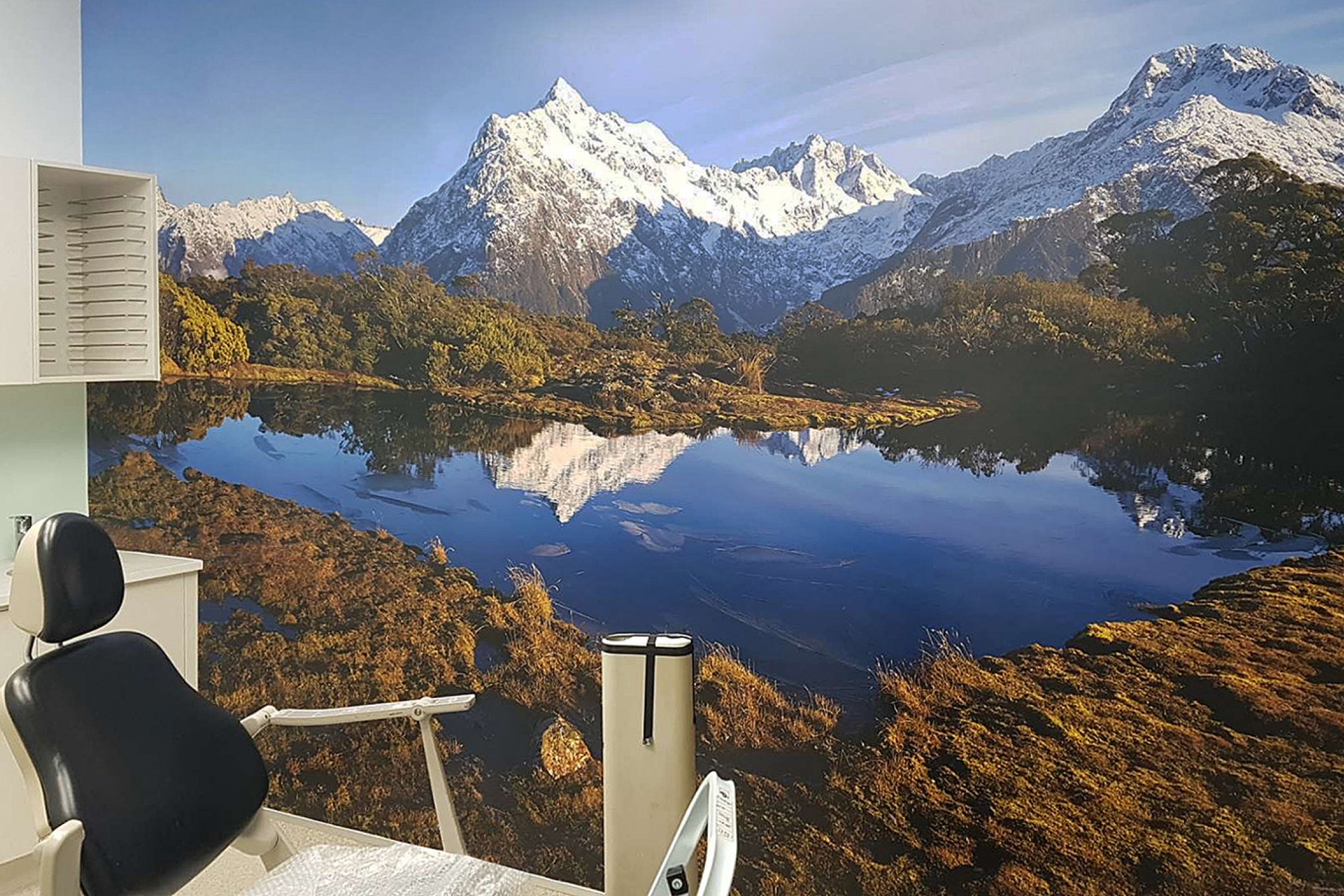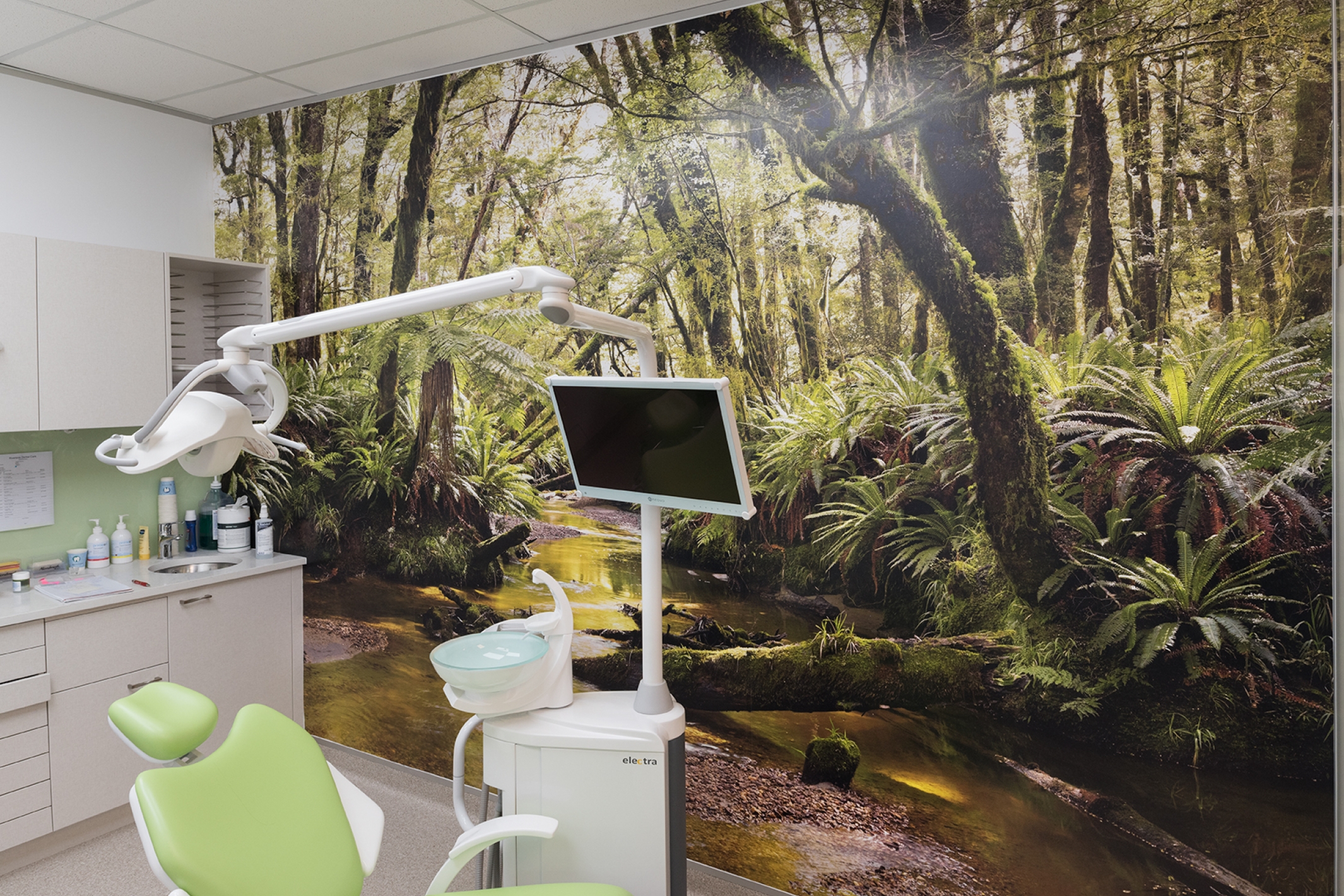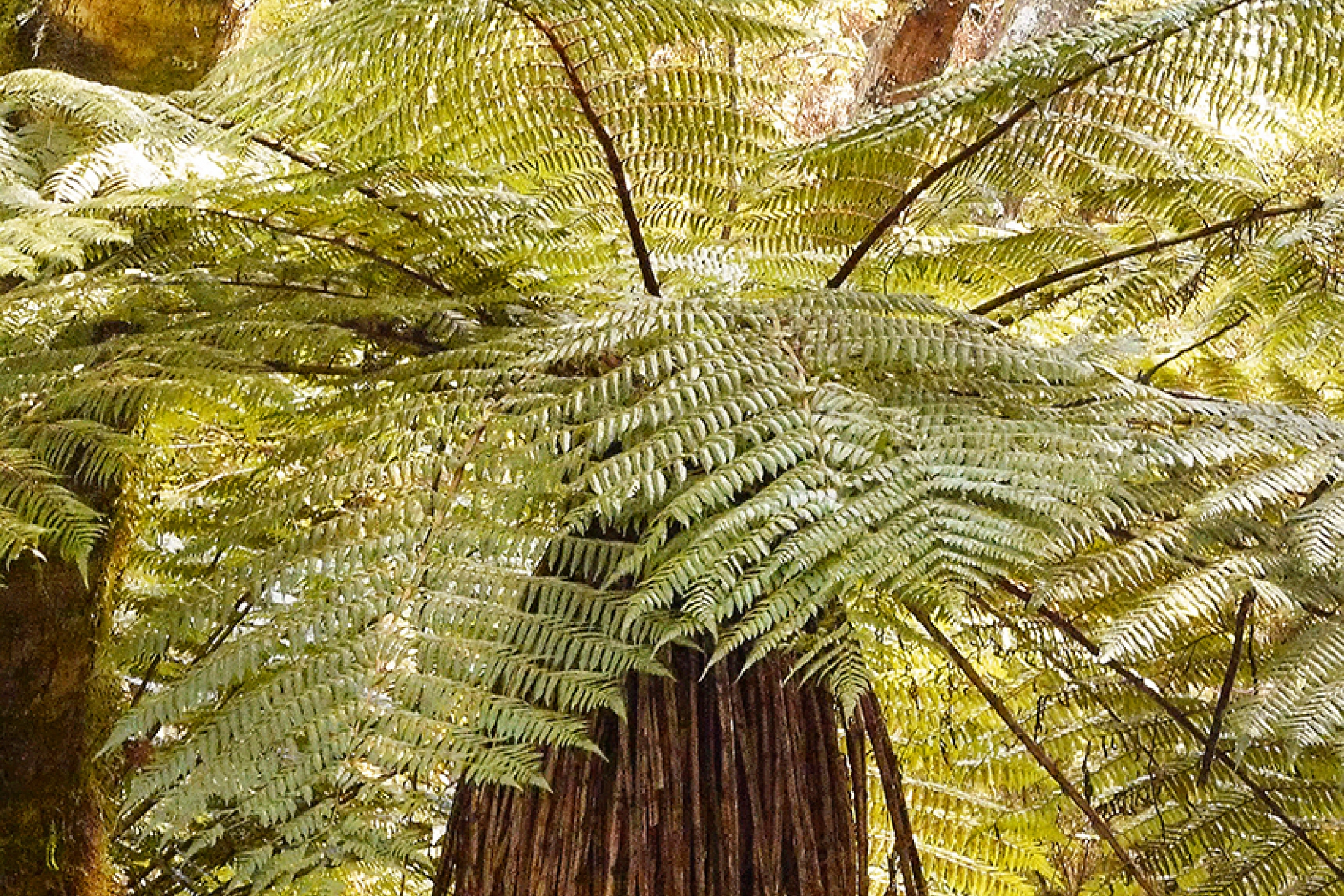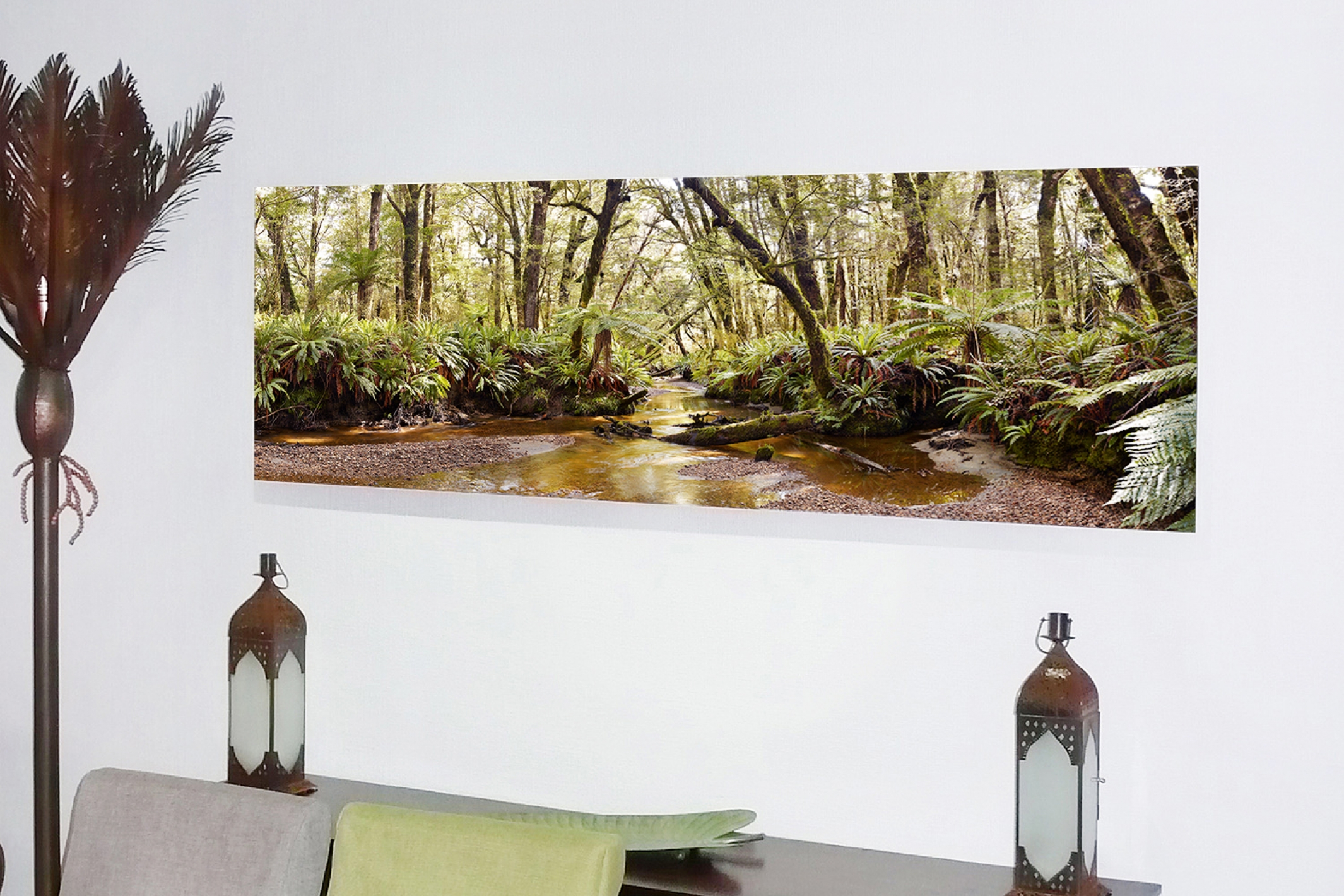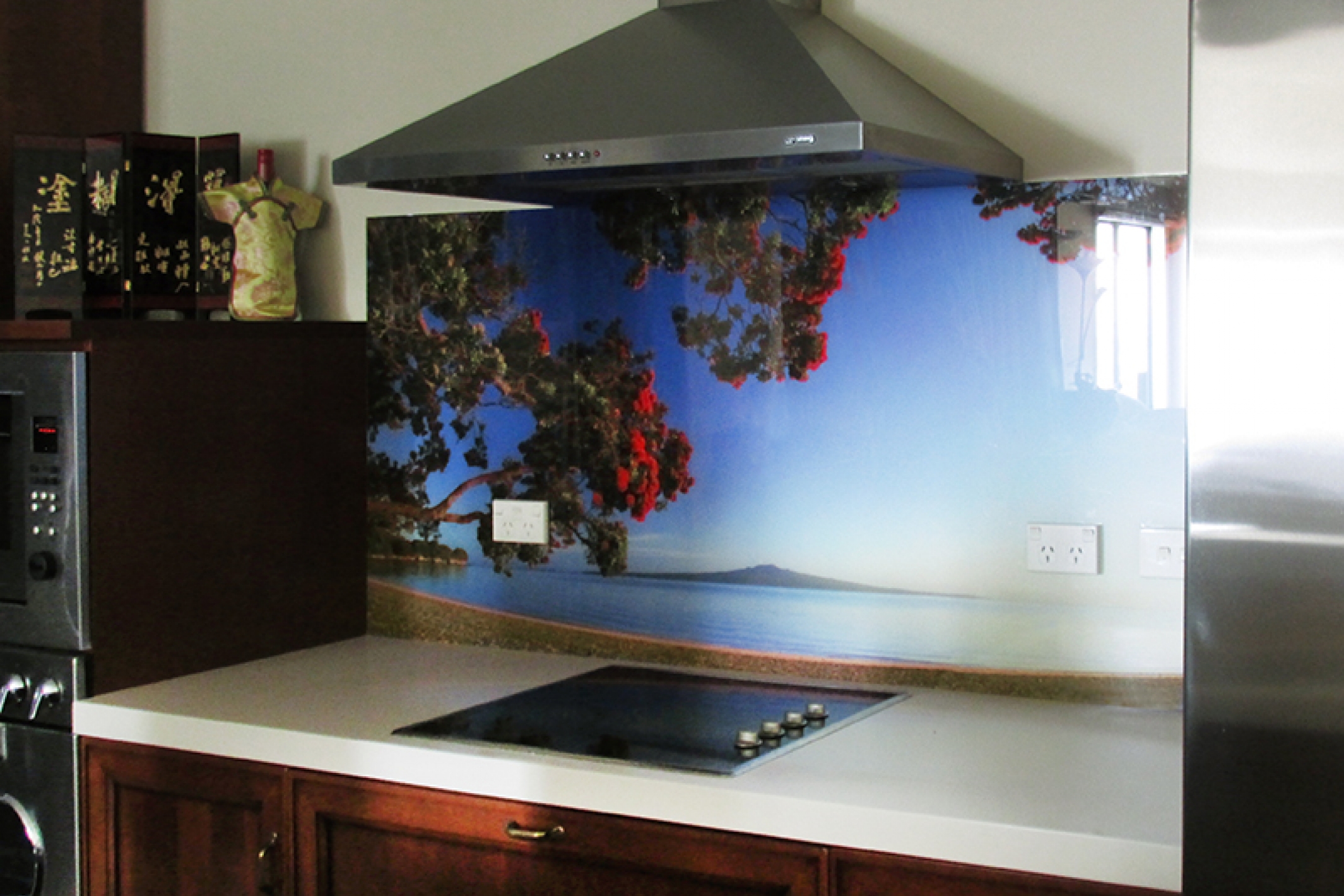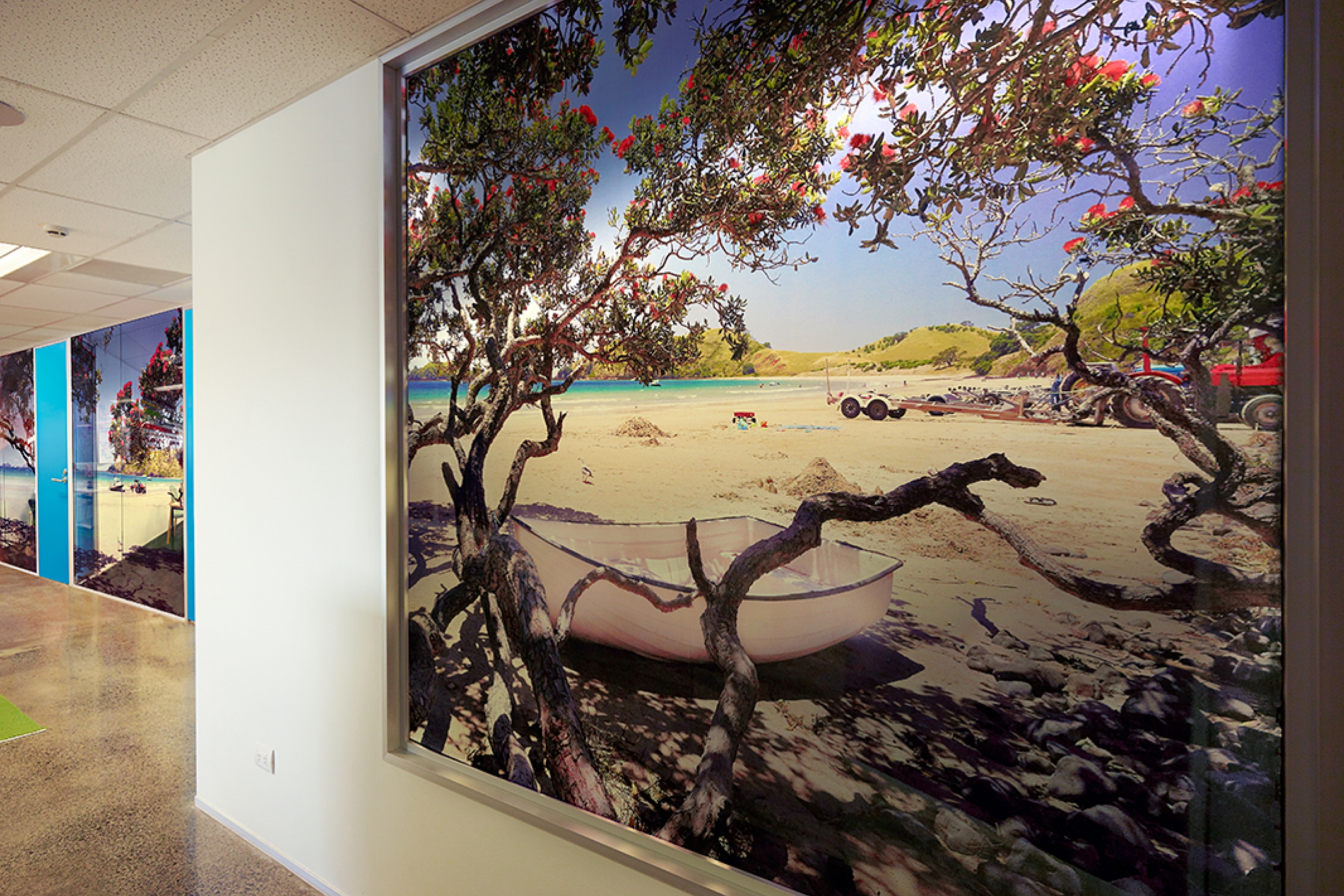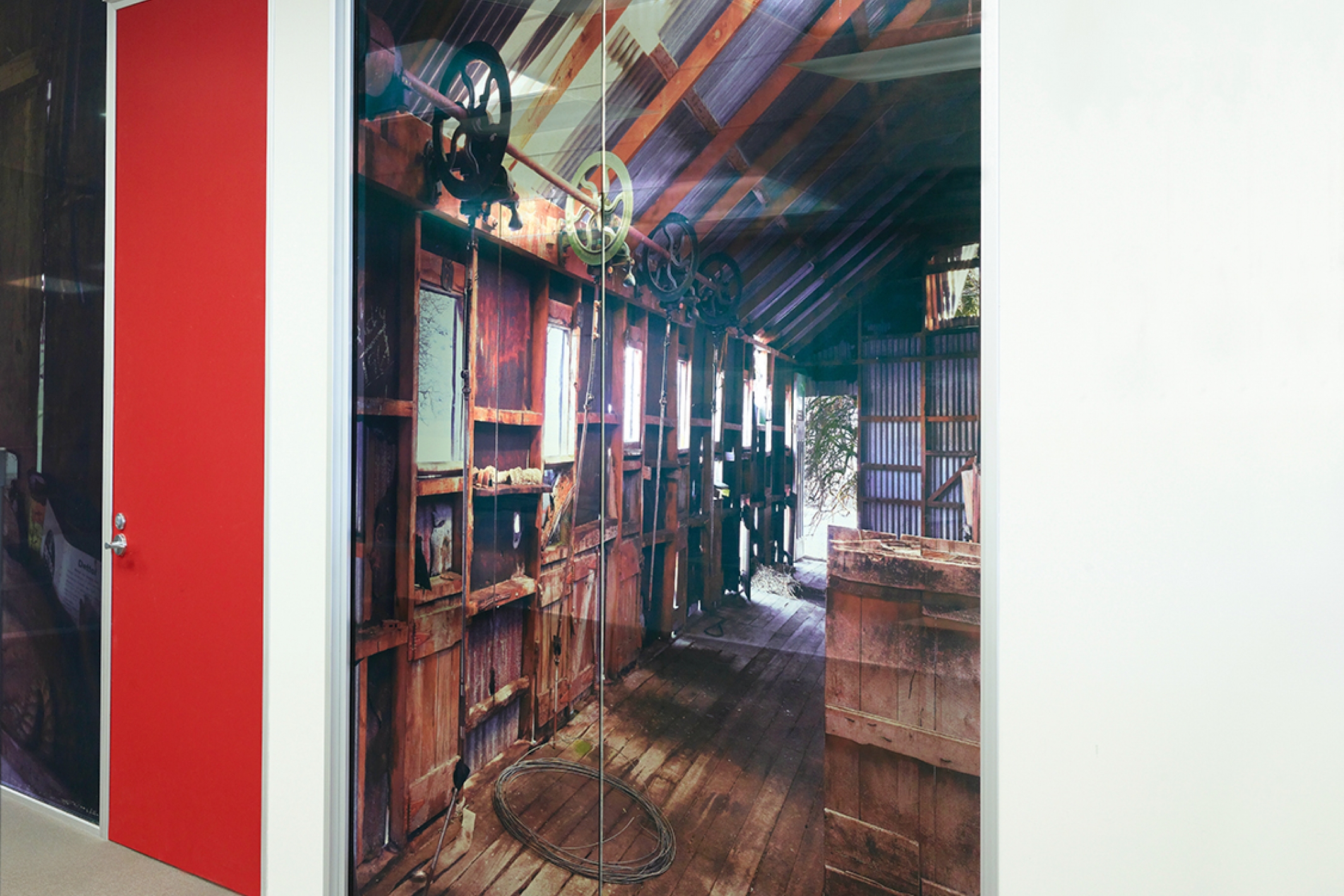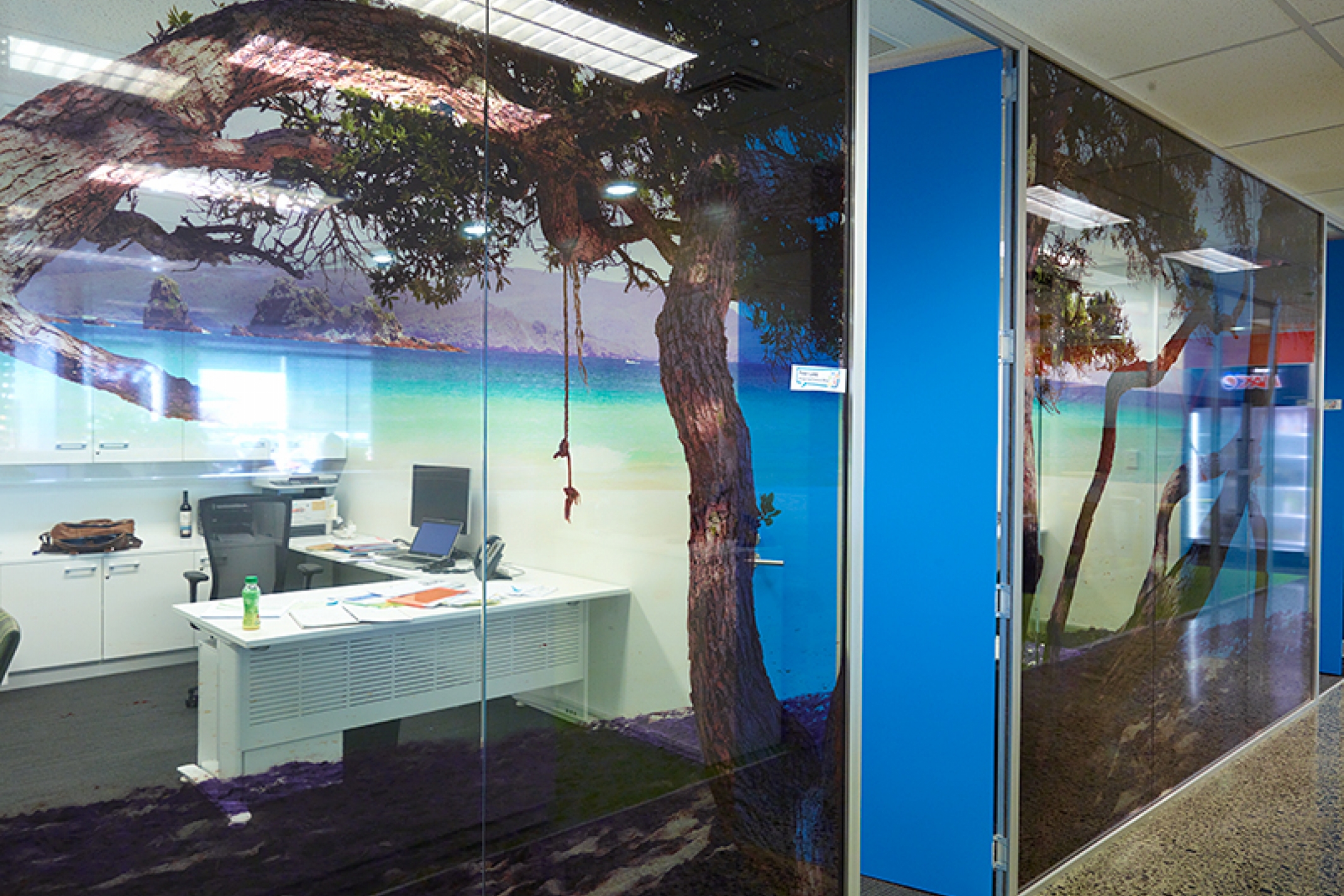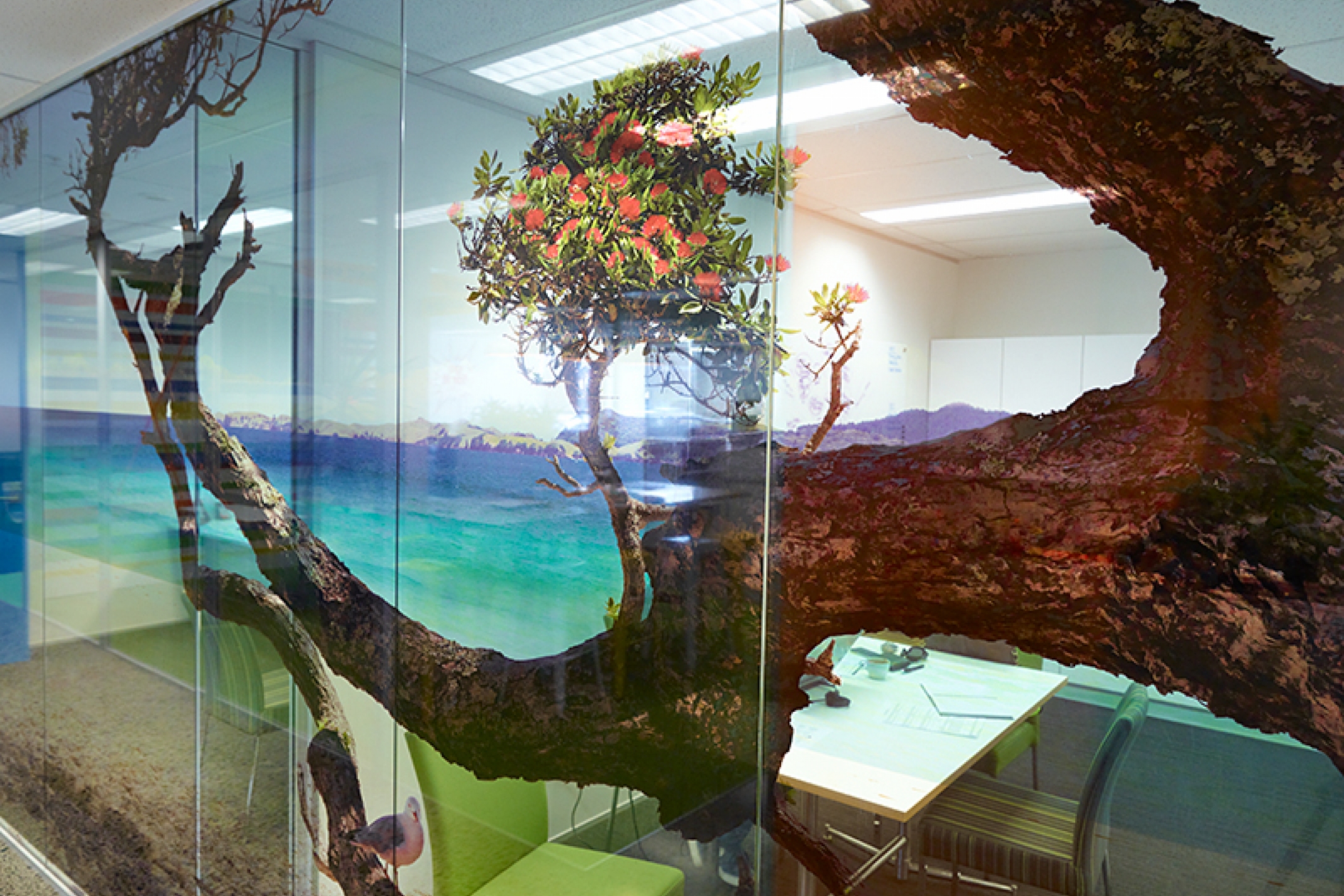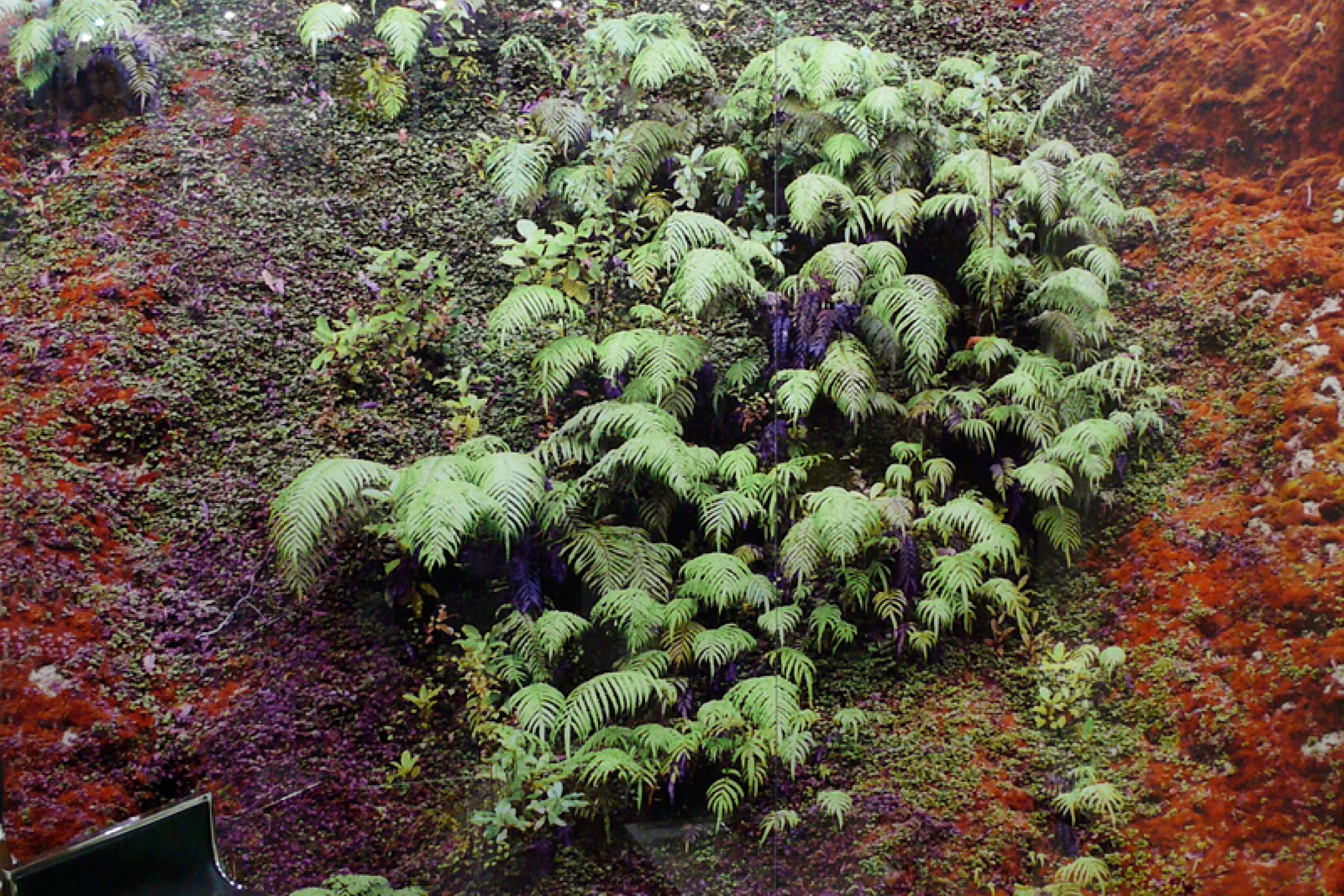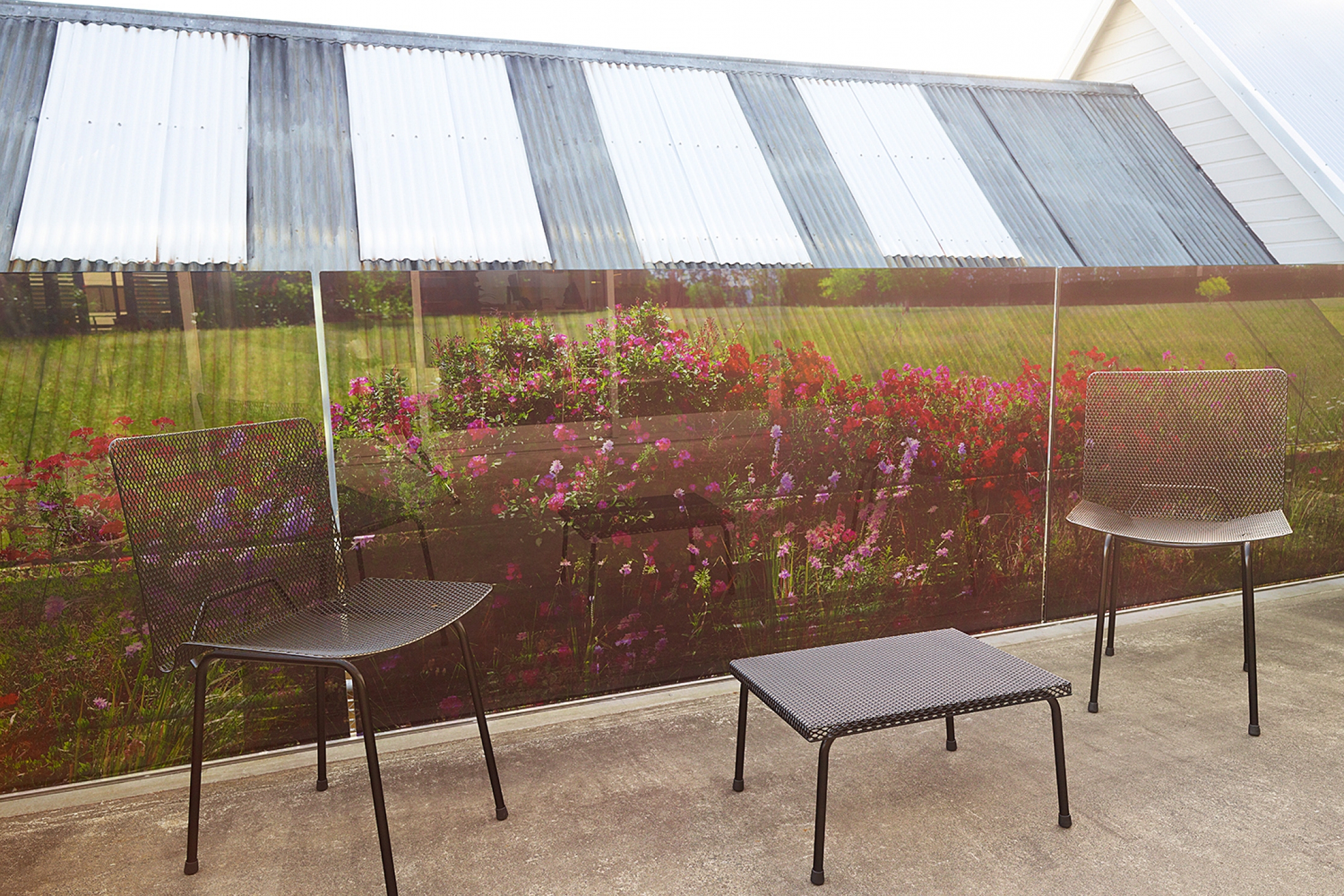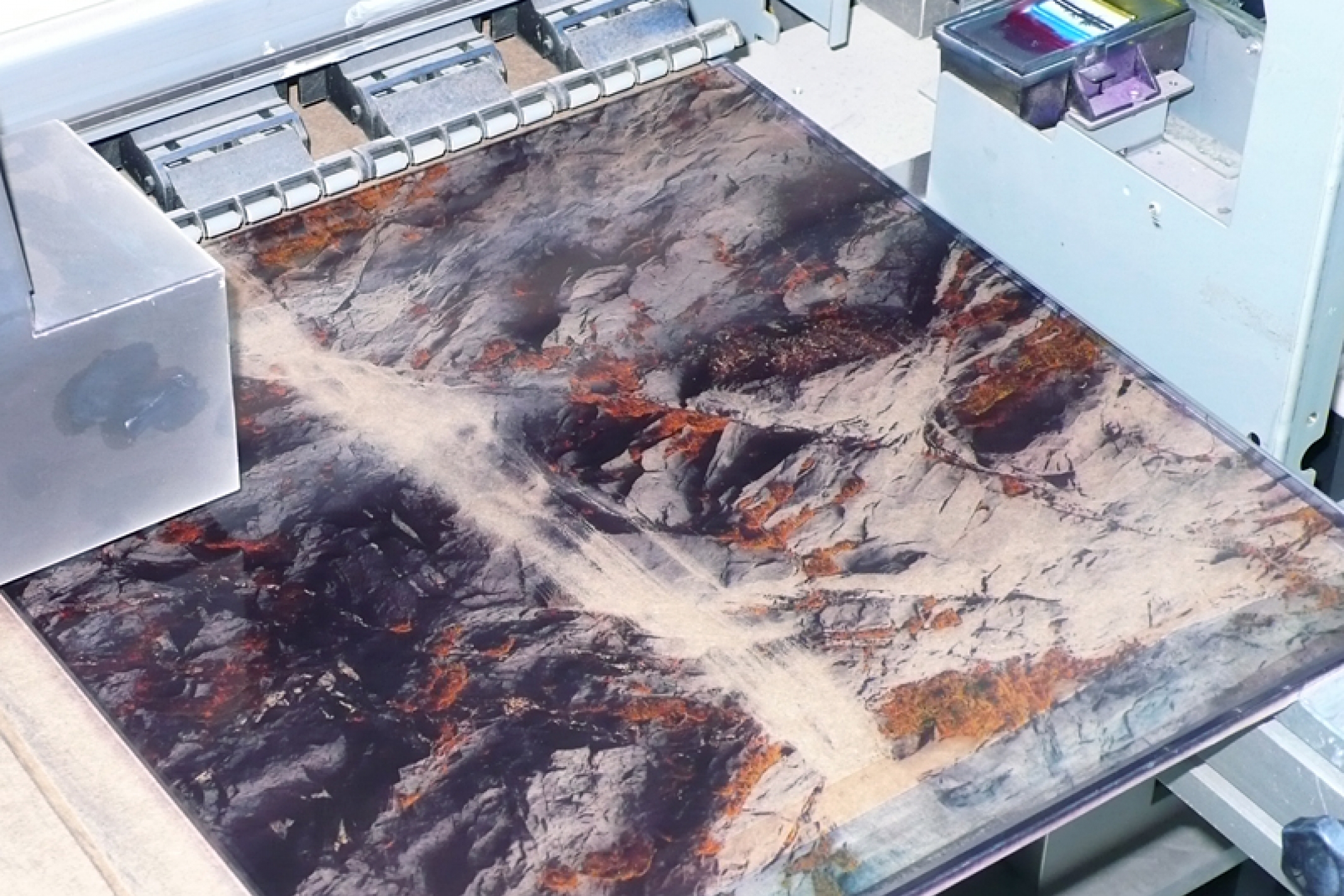 "I wanted a point of difference in my bathroom, so I chose Peter's bush scene 'Solitude' to cover two sides of the shower, 2.4m high. It now stands pride of place & definitely has the 'wow' factor!"